Following in the footsteps of the Mitsubishi Pajero Sport, Toyota Fortuner, and Ford Everest, Volkswagen is set to jump on board the ute-based SUV bandwagon.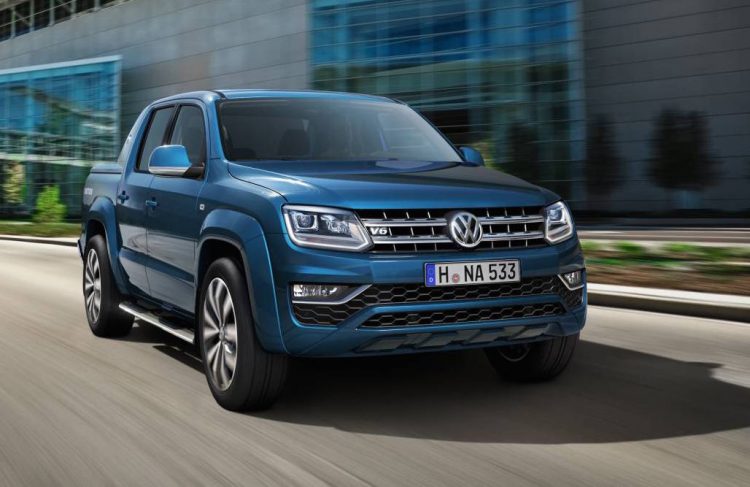 It's understood Volkswagen is planning a wagon version of the Amarok ute, based on the new Amarok (pictured) which will arrive in Australia in November. A business case has apparently already been put together including projected sales forecasts from the Australian arm.
Almost all of the Japanese ute manufacturers in Australia have a ute-based wagon on offer. An almost all of them achieve reasonable sales figures, thanks to ute-like robustness and seven-seat accommodation.
According to reports, Volkswagen confirmed the news in Melbourne earlier this week, saying to media that development is "very serious" for an SUV version of the Amarok.
The SUV is set to be powered by the new Amarok's 3.0-litre turbo-diesel V6 engine that produces a class-leading 165kW and 550Nm. It's believed this engine is helping the business case as it would make it viable for sale in North America, unlike the troubled 2.0 TDI.
Like the Amarok, the wagon is expected to be offered in various trim levels and with a bunch of heavy-duty drivetrain components underneath. It's unknown at this stage if both two-wheel drive and four-wheel drive options will be offered.
In the 'Large Below $70,000' SUV segment in Australia, so far this year (through July) the Toyota Prado is the favourite with 8828 sales. As for the ute-based models, the Isuzu MU-X is the next favourite with 4008 sales, followed by the Pajero Sport (3212), the Toyota Fortuner (2747), the Ford Everest (2183), and the Holden Colorado 7 (1376).
Taking a look at these figures, it's easy to see why Volkswagen would want to take a slice of the action. The only vehicle it offers for the segment (according to VFACTS) is the Passat Alltrack (392 sales).