A Texan plumber is suing a Ford dealership for $1 million in damages after spotting his truck in extremist propaganda in Syria.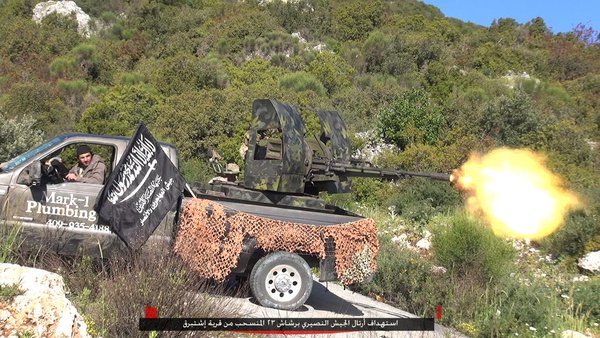 Mark Oberholtzer, the former owner of the Ford F-250 (pictured), has taken legal action against the dealership following harassment and death threats after his work truck, complete with original "Mark-1 Plumbing" decals, was filmed in the possession of extremists.
Oberholtzer sold the truck to AutoNation Ford back in October 2013. From there the truck was sold at auction and somehow made its way to Turkey. It then crossed the nearby boarder to Syria and was converted into a serious fighting machine.
Despite being assured the decals would be removed, they remained in tact and contained his business name and phone number. Images of the truck in action soon found their way onto social media and Mark's phone starting ringing. The legal case against AutoNation Ford states:
"By the end of the day, Mark-1's office, Mark-1's business phone, and Mark's personal cell phone had received over 1000 phone calls from around the nation."
It's understood the secretary refused to return to work following the numerous phone calls, and Mark-1 Plumbing eventually shut down for around a week. The FBI even gave Mark a visit and apparently suggested he protect himself at all times.
They say any publicity is good publicity, but we think this obviously crosses the line. What do you think? What would you do if you found your old business car in this situation?