The Lotus factory in Hethel, UK, turns 50 this year, and to celebrate, the sportscar maker is launching the Evora Hethel special edition.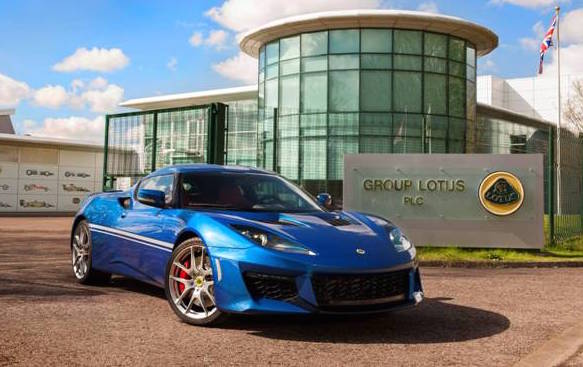 Based on the Evora 400, the Hethel edition will come in just three exclusive colours; Essex Blue, Motorsport Black, and Racing Green. Customers can then pair this to either a black or red interior in either leather of Alcantara.
The special edition comes with a unique build plate, along with silver lightweight forged aluminium wheels, contrasting brake calipers, and some bespoke graphics to separate the model from the regular lineup.
No changes are made mechanically, but that's no issue. The Evora 400 already comes well-equipped, with a 3.5-litre supercharged V6 feeding 298kW and 410Nm to the rear wheels via a six-speed manual transmission, and limited-slip differential.
Acceleration? Well, the Evora 400 is actually the most powerful and fastest mainstream production Lotus on sale. It's able to hit 300km/h, covering 0-100km/h in just 4.2 seconds before it gets there.
It also comes with bigger brakes compared with the regular Evora, measuring 370mm on the front with AP Racing calipers, while featuring some weight reduction helping to lop 22kg, along with revised suspension.
Lotus says the special edition demonstrates some of the potential of its personalisation 'Lotus Exclusive' programme. It's developed by the Lotus Design team who are used to tailoring vehicles to provide an alternative to an off-the-peg sports car. Jean-Marc Gales, CEO of Group Lotus, said:
"The Evora 400 is the latest in a long line of world-beating sports and racing cars to have all been hand built in Hethel over the last 50 years. We're looking forward to celebrating our connections to Norfolk throughout 2016, and more Lotus Hethel Anniversary news will be announced soon."
It looks like more news is to come regarding Hethel and it's 50th anniversary milestone. We'll keep you updated.