A new electric sports car is hitting town called the Detroit Electric SP:01. Based on the Lotus Exige, the SP:01 is being pitched as the world's fastest all-electric production car.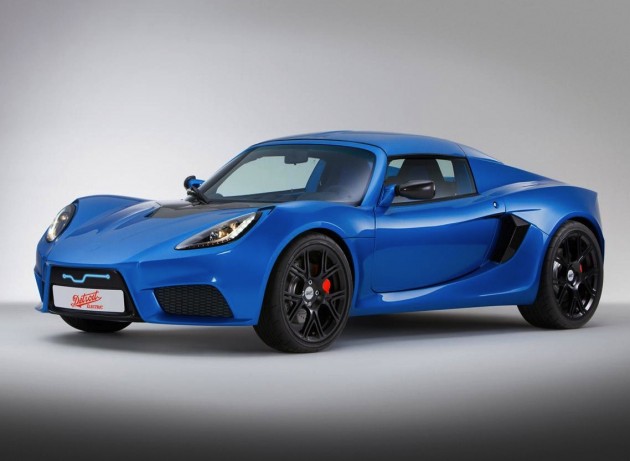 Powered by a 37kWh battery pack, the electric motor nestled behind the cabin produces 150kW and 225Nm. The company says acceleration from 0-100kmh/ can be handled in just 3.7 seconds, while its top speed is a class-leading 250km/h.
Running on battery power, the charge is obviously only going to last so long. Detroit Electric says the SP:01 offers a range of 306km, which is not bad considering the sort of performance that's available. The battery then requires 4.3 hours to recharge.
Part of this performance, and the economy, is down to the lightweight nature of the car. Being based on a Lotus is a great start, however, Detroit Electric has manage to keep weight to a very low 1067kg, despite the electric power unit on board. This is down to an all-new carbon fibre body.
Albert Lam, Detroit Electric's chairman and group CEO, recently spoke about the new project, saying,
"The SP:01 will be exclusive, luxurious and technologically advanced. The car will be an exciting and innovative product, displaying outstanding performance coupled with strong green credentials, and delivering an exhilarating driving experience."
The company plans to produce just 999 examples, with production set to kick off in August. Prices will start at US$135,000 (approximately AU$130,000).