Introducing the all-new Lotus Evija. It's the world's first fully electric British hypercar, promising some extremely impressive numbers. It's also very exclusive, with production limited to just 130 units.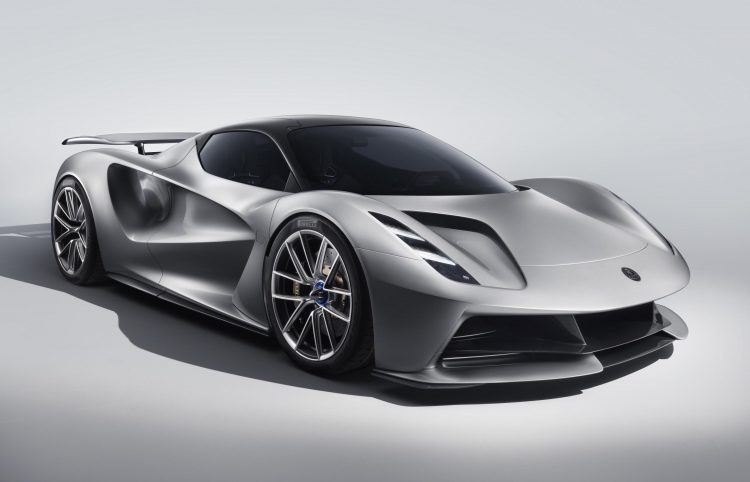 Firstly, let's start with the power source. There's a 70kWh battery pack which is mid-mounted in the car, with a motor output target of 2000PS. That's 1472kW. Just as impressive, the torque output is a ridiculous 1700Nm, which Lotus says is enough to win a tug-of-war battle against four Lotus Evora Sport 410s.
With this level of power Lotus wants the Evija to be known as the world's most powerful production car. Final figures haven't been set in yet, but Lotus says 0-100km/h will come up in under 3.0 seconds, with 0-300km/h taking under 9.0 seconds. The top speed is 320km/h.
Drivers have the option of selecting between five different drive modes, including Range, City, Tour, Sport, and Track. Going for the Range setting provides the best overall efficiency, with an official full-charge average range rated at 400km (WLTP).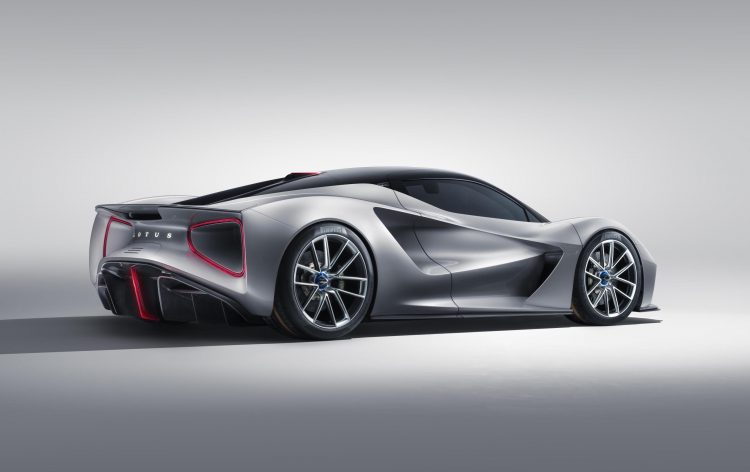 So, the name. Pronounced E-vi-ya, it means the first in existence. It's also known as the Type 130, which is part of a long history of special racing and road cars by Lotus that are labelled a type number. This figure also denotes the production cap of 130 units. Speaking about the car, Lotus Cars CEO Phil Popham said:
"This is another amazing moment in the history of our company. The Evija is a true Lotus in every sense – it has been developed with an unwavering passion to push boundaries, to explore new ways of thinking and to apply ground-breaking technologies."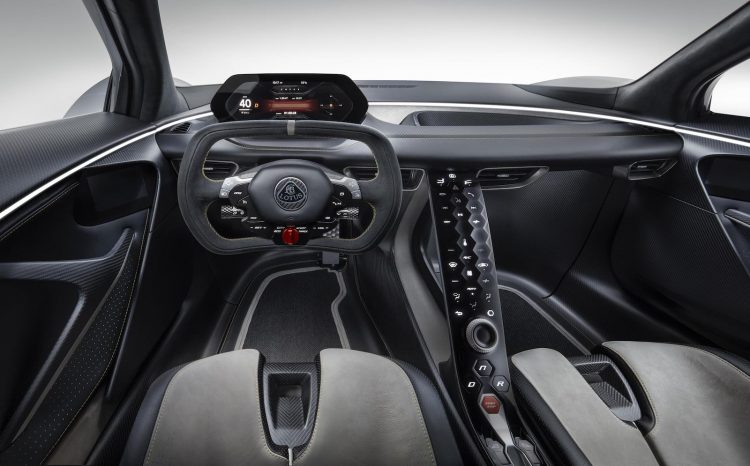 The Lotus Evija is the first Lotus to be launched under the ownership of Geely, a large Chinese automotive group regarded as the fastest-growing in the world. With this, engineers were able to develop a completely new platform and striking body, all of which weighs just 1680kg. This is very light for an electric car.
Lotus is launching the Evija priced from £1.7 million (excluding taxes and duties), with a £250,000 deposit required to secure a production slot. Ordering is now open, with production to commence next year.