Rimac Automobili has released another teaser of its upcoming Rimac One Concept electric supercar it plans to unveil at the 2011 IAA Frankfurt Motor Show later this month. As previously reported, the Rimac One Concept will apparently feature an 800kW electric powertrain.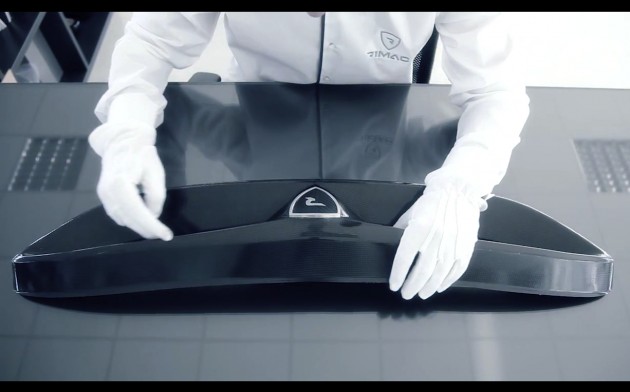 Rimac Automobili, a Croatian company, is claiming the Rimac One Concept will be the ultimate all-electric supercar, using four separate electric motors mounted to each wheel hub. These motors will then offer a combined output of 800kW, or 1088hp (metric), and, get this, 3800Nm of torque.
Rimac says that the Rimac One Concept will be able to blitz conventional sports car acceleration times out of the water, and even overshadow some of the quickest supercars on Earth; 0-100km/h will apparently take just 2.8 seconds while a top speed will be electronically limited to 305km/h.
Rimac also says the Rimac One Concept will offer a full-charge range of around 600km, giving it one of the, if not the highest electric vehicle ranges compared with any other EV on the market.
It all seems a bit far-fetched, as the current technology available simply couldn't match up with these numbers. There's no point in jumping to conclusions yet though, the full Rimac One Concept will be unveiled on September 13 at 3pm (local time), or just under two weeks, when the 2011 IAA Frankfurt Motor Show kicks off in Germany.
We'll definitely keep an eye out for more information on this one, and keep you updated during the lead-up to the event and on the official unveiling. Click play on the video below for a bit of a preview. By the looks of it the Rimac One Concept will be made using various exotic and lightweight materials, including carbon fibre. These would help keep weight down to a claimed 1650kg mark.
Also check out:
– Rimac Concept One to be unveiled at Frankfurt show
– Quimera AEGT – world's most poweful electric production car? (video)
– Video: Electric Chevrolet Camaro does 10.08sec quarter-mile run