Images of the 2018 Toyota HiLux facelift have surfaced on social media, in the form of the overseas Toyota HiLux Revo. Some of the design changes are expected to trickle over to Australia at some point.
As you can see, the updated HiLux gets a new-look front end with a revised grille. It's more complex and features additional tiers compared with the current model, while the top TRD/SR5 version (called the Rocco overseas), gets some black detailing for a more prominent look.
It looks like the main body and doors are carried over unchanged from the current model, but there's some freshly-designed wheels for all variants, with some tweaked taillights at the back completing the look. The TRD/SR5 version adds black decals and darkened taillight lenses, and some aftermarket-like black alloy wheels.
It's understood the powertrain options will carry over unchanged, including the 2.8-litre turbo-diesel producing 130kW and up to 450Nm, the 2.4-litre turbo-diesel producing 110kW and up to 400Nm, and the trusty 2.7-litre four-cylinder petrol developing 122kW and 245Nm.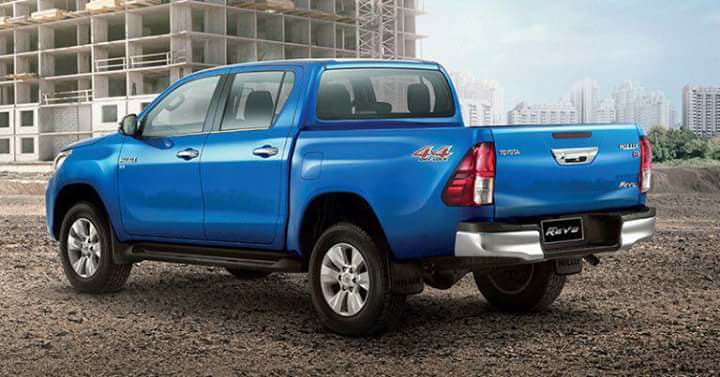 Inside looks pretty much identical to the current model, except for the instrument cluster which appears to go for a mechanical gear/cog theme. There's also some new trimming across the dash.
Toyota Australia only recently announced an 2018 update for the HiLux, which means elements of this facelift might not arrive here until well into 2018. There is also a chance the update might only be for specific overseas markets.
We heard some exclusive rumours earlier this year that Toyota Australia was planning to introduce an upper-end, luxury variant of the HiLux known as the 'SRX', as well as a more rugged and sporty model known as the 'Rugged'. These would help to fend off the recent Mercedes-Benz X-Class and the upcoming Ford Ranger Raptor, respectively. Official confirmation is yet to be made, however.