Redefining the term 'pocket rocket', Loder1899 has come up with a neat upgrade package for the already-potent Ford Fiesta ST. Engine power is boosted enough to give it highly credible performance.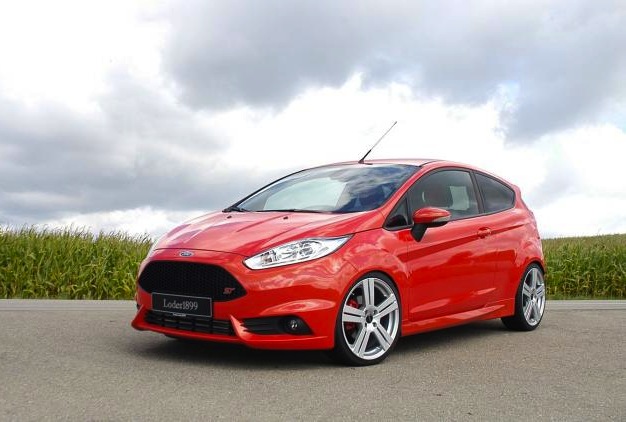 In its standard form, the Fiesta ST comes with a 1.6-litre EcoBoost turbo four-cylinder producing 134kW and 240Nm. Up to 147kW is on offer during overboost, which lasts for a few moments.
Loder1899 has developed a tune which includes a new exhaust setup, a recalibrated engine computer, and a new intercooler. All in all, power is lifted to a class-obliterating 173kW and 335Nm.
The company says acceleration from 0-100km/h can be achieved in just 6.5 seconds. PerformanceDrive is currently road testing the standard Fiesta ST and we reckon it can almost achieve such a time as is. With a good launch, we'd be betting on a time nearer to 6.0 seconds for this tuned version.
To give the complete package a more distinguished look, Loder1899 also offers a range of body trimming add-ons, alloy wheels, as well as unique brakes and suspension to enhance its driving performance. We'll take one for Xmas please, in black.