The stunning new Range Rover Velar has been officially revealed in London, ready to slot in between the Evoque and Sport in the British brand's showroom later this year.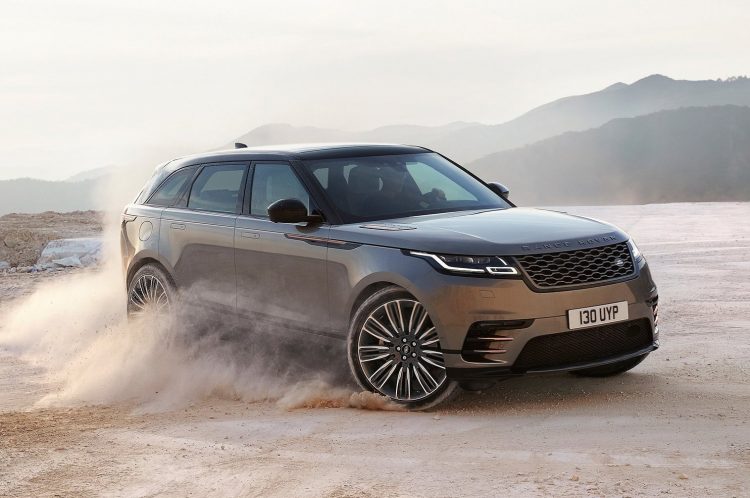 It rides on Jaguar Land Rover's lightweight aluminium architecture, featuring a unique, sporty exterior unlike any other model in the showroom. It was revealed at a special event at the Design Museum in London.
The last time Land Rover displayed a vehicle in this way was back in the early 1970s with the original Range Rover at the Louvre Museum in Paris, as an example of "exemplary industrial design".
Range Rover is debuting a number of technologies and features with the new model, including full matrix-laser LED headlights, a new Touch Pro infotainment system with dual 10-inch touch-screens, and Wi-Fi hotspot functionality supporting up to eight devices.
So far the company has confirmed five powertrain options, including 2.0-litre turbo-diesels producing 132kW and up to 177kW/500Nm in the case of the new twin-turbo unit, as well as a 3.0-litre turbo-diesel V6 churning out 221kW, and a 3.0-litre supercharged petrol producing 280kW. The latter of which is able to cover 0-100km/h in 5.7 seconds. A 2.0-litre turbo-petrol producing 184kW is also part of the mix, conquering 0-100km/h in 6.7 seconds.
As for the interior, it's an exquisite concoction of modern design, technology, and of course pampering luxury. For the dash there's two 10-inch touch-screens providing pure versatility and control, while the driver gets a 12.3-inch fully digital instrument cluster. Cargo space is rated at 558 litres.
In terms of off-road performance, Range Rover says the "advanced chassis" offers the "ultimate in comfort, dynamics and all-terrain capability". All six-cylinder models gets adjustable air suspension too, providing 650mm of water wading depth (600mm for coil spring models) and a 23.5-degree approach and 29.5-degree depart angle. Ground clearance is rated at 213mm for the coil-sprung models, and up to 251mm for the air suspension when set at the highest setting.
Land Rover Australia has confirmed the new model will go on sale in Australia during the 2017 summer. Starting prices will range from $70,300 to 135,400 (excluding on-roads).