While BMW has created a new 'i' sub-brand, and revealed the first line of models to be launched including the electric i3 city car and i8 sports car, we now hear word that a more conventional BMW 'i5' family car could be on the horizon.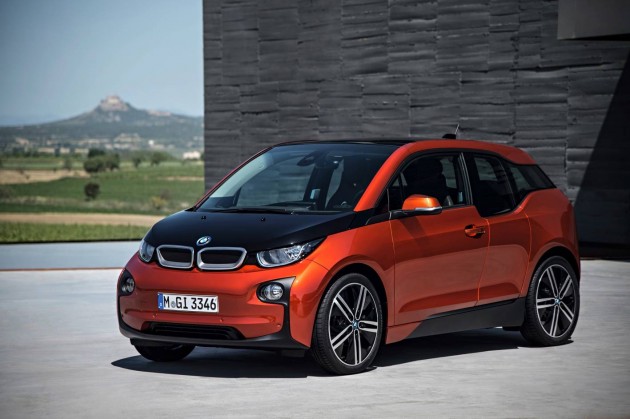 Using a similar high degree of modern technology and lightweight construction materials/methods as the i3 and i8, the i5 would slot between the both of them in terms of specification and size.
According to a recent Autocar report in the UK, BMW insiders have confirmed such a model is on the way. It's understood the car will be based on the i3 only it will use a stretched version of the same chassis adding around 150mm to the rear overhang.
The mid-section is also set to expand by around 100mm, opening up cabin space and in particular providing a more accommodating rear seat area. This means we could be looking at a vehicle that's slightly larger than the MINI Countryman.
Given the i3 is built on an aluminium set of longitudinal beams with a carbon fibre body, extending the layout would apparently be a fairly easy project. The roof and floor would be the main areas of the body to extend, while the aluminium chassis would require similar stretching.
As for engine power, the i3 uses a 125kW electric motor with an optional petrol range extender. The i5 is likely to be heavier which suggests it could come with a larger range extender as standard, potentially adding more overall power.
Although the name 'i5', or indeed the car, is yet to be confirmed, BMW has registered trademarks for all names from i1 to i8. In other words, BMW is already prepared to expand the range.
We could see the i5 some time in the next couple of years.