You might remember Lexus was asking fans to name the new hero colour for the RC F performance coupe. Well, the colour name has been selected; Solar Flare.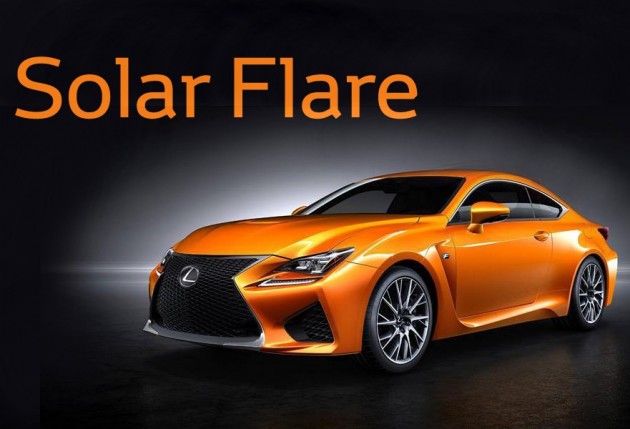 Lexus asked fans of its Facebook page to give the new colour a name. The online challenge saw hundreds of suggestions being made for the bright orange colour. Richard Balshaw, Lexus director, ended up choosing Solar Flare as the best suit.
"We were impressed by the huge response and the creativity shown by our Facebook fans, who took up the challenge with enthusiasm. Solar Flare was chosen as we think it captures the power and excitement of the RC F, as well as the impact of the paint finish itself."
As for the RC F, it's like a coupe version of the IS F sedan, featuring a range of carbon fibre parts, bespoke suspension and brakes, and an uprated iteration of the company's 5.0-litre Yamaha-developed V8 engine producing over 330kW and 520Nm.
Specific performance figures are yet to be announced, however, it will be quicker than the IS F sedan which manages 0-100k/h in under 5.0 seconds.
Market entry will take place later in the year for some markets and early in 2015 for others.