Fiat has announced it will be bringing the Fiat 500 TwinAir into Australia early in 2012. This is the new zippy two-cylinder fuel-efficient variant that has been on sale in other parts of the world.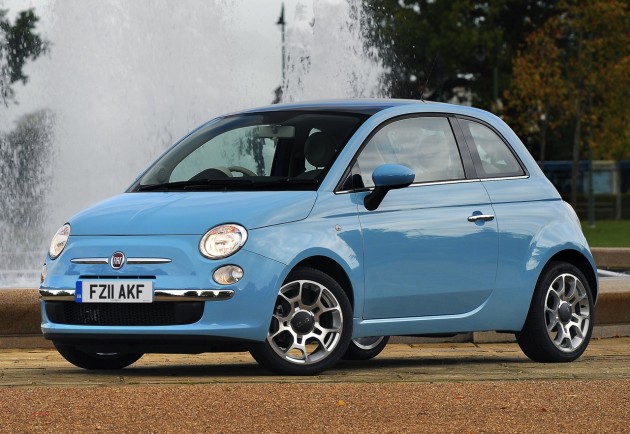 It has received praises by international journalists around the world, and the engine has picked up the 2011 International Engine of the Year Award, Best New Engine, Best Sub 1-litre, and Green Engine of the Year.
It may seem a bit strange, or pre-1970, but the Fiat 500 TwinAir 875cc two-cylinder turbocharged engine, producing 63kW of power and 145Nm of torque, is said to be a zippy little unit, offering seat-of-the-pants burble and rumble.
The reason the micro engine was developed was to tackle the ever tightening Euro emissions standards. Fiat says the little two-banger offers fuel consumption figures "as low as" 3.6L/100km (average combined figure is yet to be announced). While sipping small amounts of fuel, it's able to do 0-100km/h in 11 seconds.
Interestingly, the Fiat 500 TwinAir manages the same acceleration time as the current Fiat 500 1.4. For this reason, at least partly, the TwinAir will replace the current 1.4 model variant next year.
Andrei Zaitzev, general manager of Fiat Australia, recently explained why the TwinAir wasn't previously available in Australia, saying,
"We have been unable to bring TwinAir to Australia because we do not have the differential automotive tax system that enables advanced low emission/low consumption technology to be sold at market competitive prices in Europe through reduced taxation."

"However we could not accept that Australia should be denied this remarkable technology and its ability to make an environmental contribution to our environment because of a shortcoming in our tax system. We have, therefore, negotiated hard to enable it to arrive in Australia and to do so at market competitive prices."
As for the price, Fiat is yet to sort official figures, but all will be revealed early next year when it hits the market.