The new Renault Clio R.S. 200 EDC will launch in Australia in December, promising a new level of performance with the introduction of a dual-clutch transmission.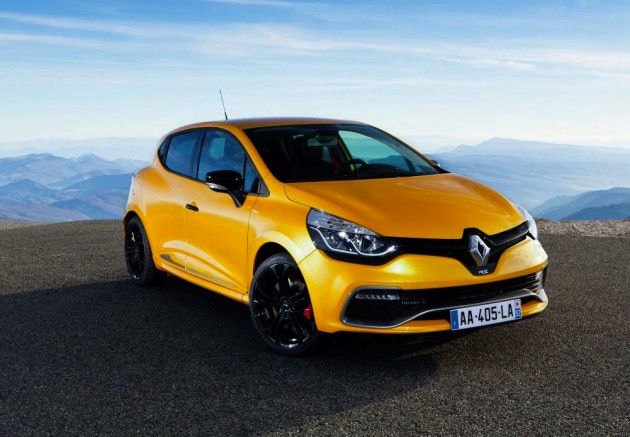 Based on the new Clio, the R.S. is powered by a 1.6-litre turbocharged four-cylinder producing 147kW and 240Nm. Although the power output remains unchanged from the current model, the company says the engine is new and comes with 25Nm more torque.
Like the current model, the R.S., or Renault Sport version is fitted with various performance features such as sports suspension and brakes, and showcases a sporty bodykit and a suitably dressed interior with bucket seats.
Renault Australia will also be introducing the Sport and Cup chassis for the first time since 2010, allowing buyers to select between two different degrees of seriousness in terms of handling. Justin Hocevar, managing director at Renault Australia, recently said,
"The previous Clio R.S. 200 was broadly recognised as the icon in hot hatches, like its predecessors, with class leading chassis dynamics and an uncanny ability to balance power to weight.

"I'm excited to see that like all great icons, to remain as a contemporary, the new Clio R.S. 200 EDC has been reinvented to now marry in perfect harmony those icon dynamics with new levels of technical innovation.  Delivering HUGE bang for buck and shaking up the competition."
Specific prices and options will be announced closer to its launch. The base model with the Sport chassis will kick off from $28,790 (excluding on-road costs). This price point puts it in direct competition with cars like the Volkswagen Polo GTI and Toyota 86. It's also around $5000 less than the current model.