Hyundai has revealed the all-new Hyundai i20 WRC rally car at the 2012 Paris Motor Show, providing confirmation that the company is planning on returning to the sport.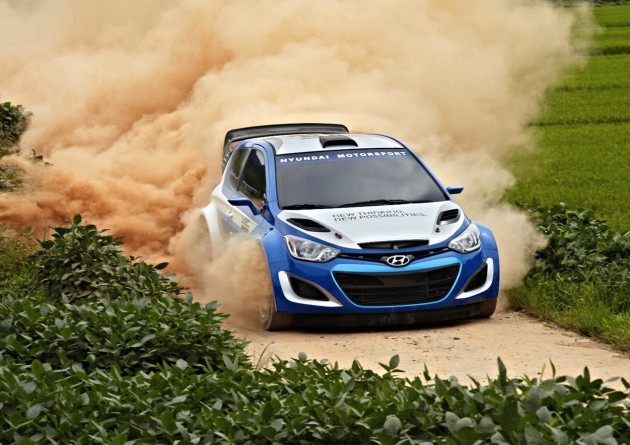 Specific details on the i20 WRC car haven't been announced. In compliance with the new WRC regulations though, the i20 would be powered by a 1.6-litre turbocharged four-cylinder producing around 224kW. Power is sent through an all-wheel drive system using a sequential transmission.
The road-going i20 is not the most aggressive vehicle out there, in terms of road presence and stance, but Hyundai has done a great job with this WRC version.
It gets heavily pumped out wheel arches, front and rear spoilers and a set of side skirts. There's also various scoops and intakes, such as a traditional rally roof scoop and bonnet vents. All elements seem to blend in well with the original design character of the i20.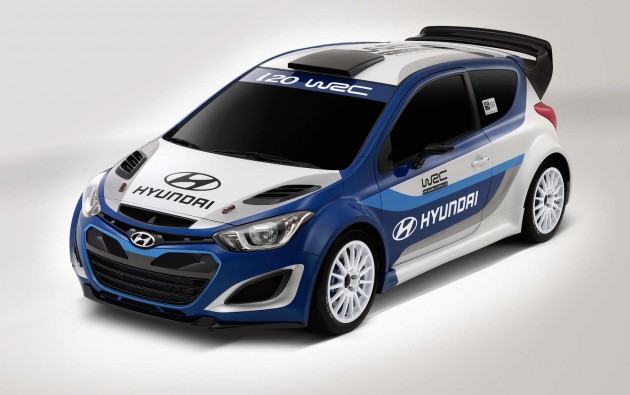 Hyundai says that it is aiming to compete in the sport in the near future. Mark Hall, marketing director at Hyundai Motor Europe, recently said,
"The World Rally Championship is recognised as one of the most dramatic sporting series on Earth. It's a spectacle filled with excitement and dynamism – the perfect embodiment of the Hyundai brand.

"The WRC also offers the most technologically-diverse challenge for an automotive manufacturer. Our participation will demonstrate Hyundai's engineering excellence and durability, and will also help to enhance our road-going vehicles in future."
The last time Hyundai took part in WRC was from 2000 to 2003 in the Hyundai Accent WRC car. The company withdrew from the sport due to budget issues. Now, Hyundai is set to return with the full backing of an in-house Hyundai Motorsport team which has been set up in Europe.