Tesla has quietly introduced a new variant, called the 100D. The 100kWh powertrain is available in the Model S and Model X.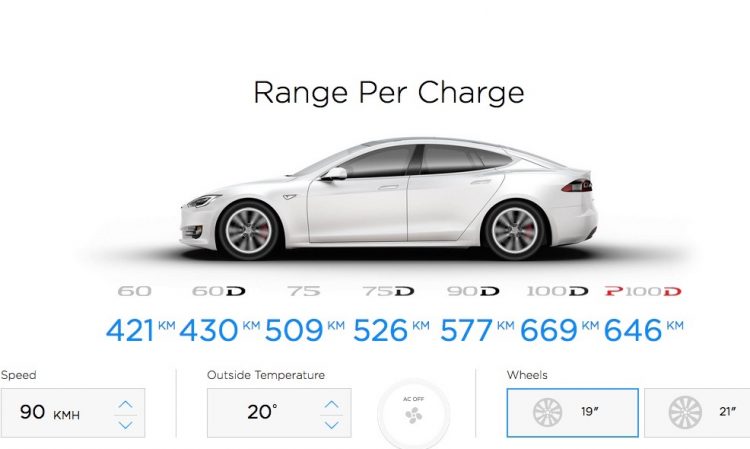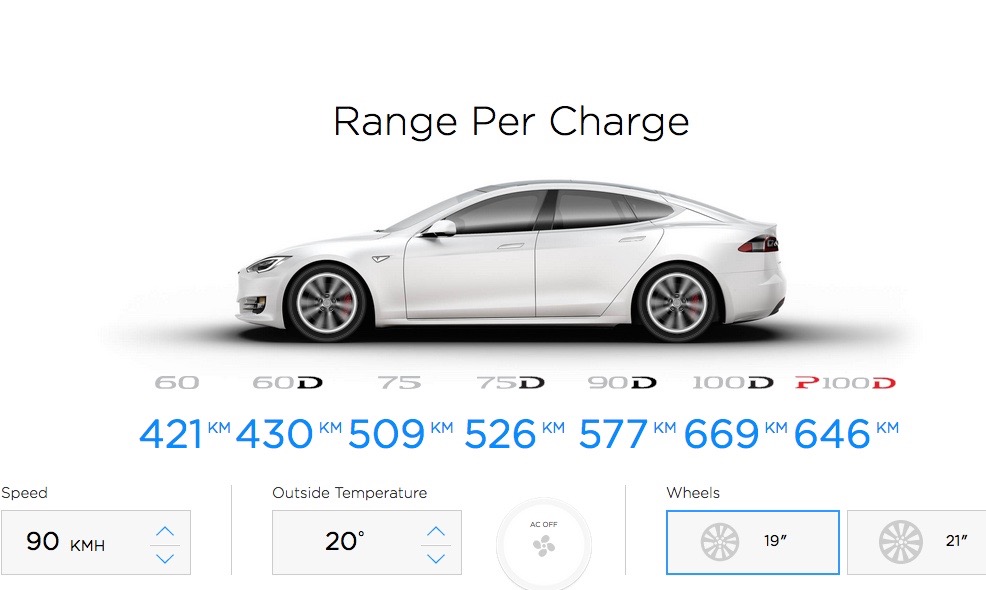 Not to be confused with the P100D, which is technically the quickest-accelerating production sedan in the world, the 100D becomes the longest-range electric vehicle currently on the market.
According to the company's Australian website, the 100D offers an NEDC-certified range of 632km. This is very impressive, especially considering the P100D offers a range of 613km.
On the U.S. website the EPA-certified range is 335 miles, surpassing the P100D's 315 miles. Meanwhile, the yet-to-arrive-in-Australia Model X 100D offers a range of 295 miles.
With a range nearing 700km, this should easily be enough to steady anyone's range anxiety. In fact, as mentioned, it's the longest official range of any production EV currently available.
As for the performance, the Model S 100D can cover the 0-100km/h sprint in a supercar-like 4.4 seconds. It's nothing against the P100D's official time of 2.7 seconds, but even still, 4.4 puts it close to performance sedans such as the BMW M5 and Dodge Challenger SRT Hellcat.
The impressive performance is thanks to the 100D's dual electric motors (the 'D' in the name), which provide all-wheel drive grip. However, we must remember Tesla's uses a roll-out method for its acceleration times whereby the first 30cm (1 foot) isn't timed.