With many carmakers turning to turbocharging to improve economy and reduce emissions, Lexus is set to be the next on the agenda, with a new 2.0-litre turbo four-cylinder.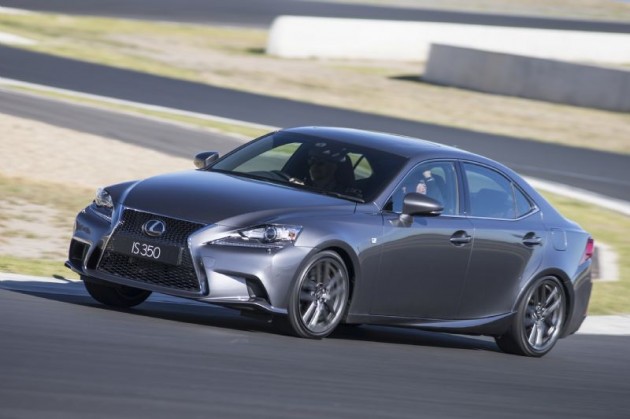 Toyota Motor Corp. will begin producing a new 2.0 turbo which will first appear in a Lexus later in 2014/early 2015. The engine is slated to debut in the upcoming 'NX 200t', which will be a jumped up SUV-style version of the CT 200h.
Applications of the NX 200t name have been filled to the US Patent and Trademark office, indicating a firm possibility of a future showroom model. Spy photographers have also spotted prototypes of a jumped up CT 200h undergoing testing.
As for the new engine, little details or specifications have been revealed at this stage. It will be a four cylinder though, competing with the likes of Audi and BMW, both of which offer small SUVs with a 2.0-litre turbo configuration.
According to a recent Automotive News report in the US, the engine is likely to appear in the Lexus IS down the track, as well as the Toyota RAV4. In the IS sedan, it would replace the current 2.5-litre naturally aspirated V6.
For Lexus fans, this is very good news. Non-hybrid Lexus vehicles have been falling behind compared with the competition, in terms of torque. The added torque of a turbocharger is expected to boost economy in normal driving conditions, as well as increasing performance in more active circumstances.
As for the new NX 200t, it's understood a hybrid version going by the name of 'NX 300h' will join the lineup too, possibly at a different time to the regular NX 200t.
Lexus is expected to make an official announcement in the near future.
(Image: 2013 Lexus IS 350 – arriving in Australia soon)