Tesla Motors yesterday made the announcement that it will soon begin charging users of its Supercharging network, under a new business model.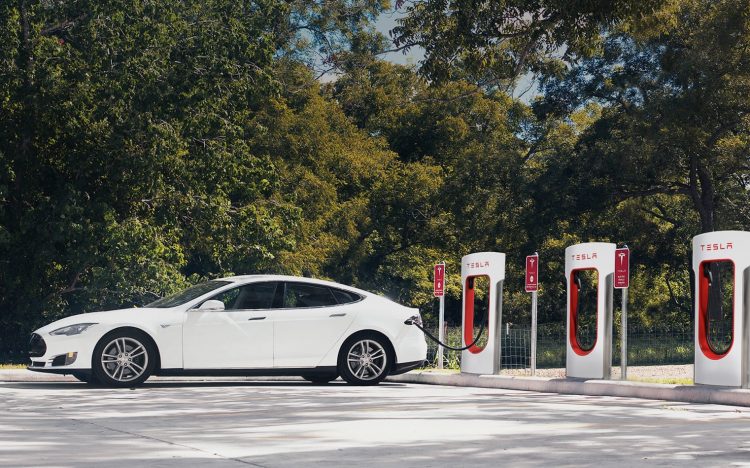 The fast-charging infrastructure, named the Supercharging network, is made up of 735 Supercharger stations, with 4625 Superchargers globally, and eight in Australia. These stations have traditionally been free for Tesla owners to use. Now though, Tesla's got different plans.
In a blog posted last night, Tesla announced plans to change this. Tesla vehicles ordered after January 1, 2017, will be packaged with 400kWh worth of complimentary Supercharging credits, which equates to 1600km.
After the honeymoon period is over Tesla says that owners will be asked to pay for use of the Supercharger network. Tesla said in the post that "there will be a small fee to Supercharge which will be charged incrementally," and that it will cost less than the price of "filling up a comparable" petrol car.
The changes do not impact current Tesla owners, or those who have placed a pre-order that is delivered before April 1, 2017. These customers will be eligible for a lifetime of free supercharging from the network.
There is no word on pricing yet but Tesla does mention specifically that it will announce details of the changes later this year, and while prices may fluctuate over time and may vary regionally based on the cost of electricity, Tesla says its "Supercharger Network will never be a profit center".
Tesla CEO Elon Musk announced earlier this year at a shareholders meeting that ending free charging is one method to cut costs ahead of the Model 3's production. The idea of free and unlimited charging for the Model 3 is something Musk wanted to detract, leaving consumers in the direction of its other offerings like the Model X and Model S.
"It will still be very cheap, and far cheaper than gasoline to drive long distance with the Model 3, but it will not be free long distance for life unless you purchase that package… it has to be something like that," Musk said.