Mercedes is reportedly planning to launch a new sub-brand focussed on electric powertrain models to compete with the likes of Tesla and BMW's 'i' brand.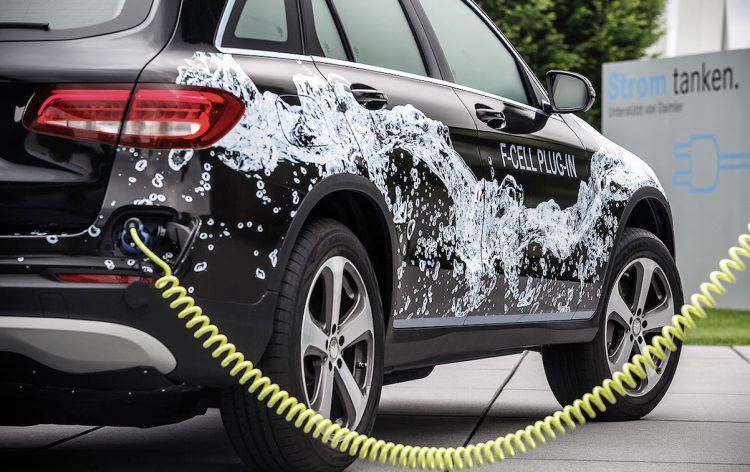 According to an Automotive News report, Mercedes is planning to launch two electric SUVs and two electric sedans in the near future. The new models will apparently sit under a new sub-brand of Mercedes, with an emphasis on electric mobility.
Officially, Mercedes has confirmed a new EV SUV model which will debut at the Paris Auto Show this coming September, which it claims will offer a range of up to 500km, while introducing a completely new design language.
Mercedes could be responding to strong sales of US company Tesla, and more recently BMW's sales  that showed an 87 per cent increase in alternative-drive models, driven by its i3 and i8 hybrid-electric vehicles.
According to a Bloomberg report, Mercedes's upcoming EVs will potentially be manufactured at its Bremen facility, which has already been confirmed to produce a plug-in electric-hydrogen fuel-cell – F-Cell – version of its existing GLC SUV (prototype pictured above).
Wolfgang Bernhard, chief of trucks at Daimler, said last week in an interview at the launch event for Daimler's new e-truck;
"When Tesla started coming up many years ago we decided at the time, and I believe correctly, that the technology wasn't quite ready. Now we believe the time has come to earn money in e-mobility over the next five to 10 years."
European manufacturers have been presented with strict emissions goals in the EU and the US, with Germany calling for a cut of up to 95 per cent of its total emissions by 2025.