Kia will unveil a new compact four-door coupe concept at the upcoming 2013 Seoul International Motor Show later this week, called the Kia CUB concept.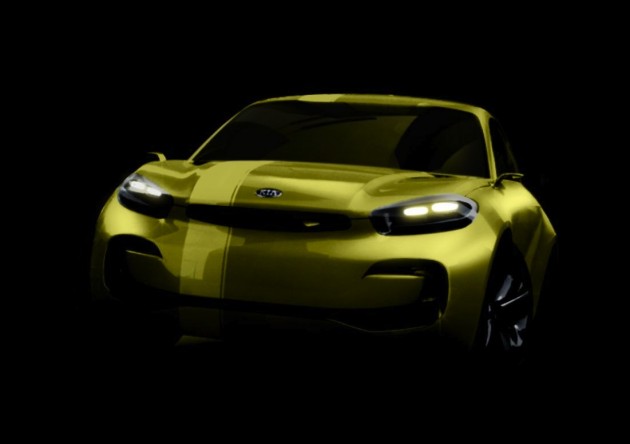 Very little specifications or details have been revealed on the concept at this stage. Kia has said it is under four metres long though, which makes it shorter than a Volkswagen Golf five-door hatch.
With the CUB being a four-door coupe, you can begin to understand how compact the cabin area will be.
Kia says the CUB has been designed to appeal to the younger generation "trend-setting" city dwellers.
"CUB is both sleek and small, with a super-smooth exterior, a cheerful face, a daring character and headlamps that feature two-point LED lights – similar to those on the Kia Quoris flagship saloon that is available in certain markets outside of Europe."
Although there is no indication the concept will ever spawn a production model down the track, if the package is well received during the Seoul show, we're sure we might be seeing something similar destined for showrooms in the years to come. The model would sit beneath the Optima.
Full details and images will be revealed on March 28.