Alfa Romeo is planning to return to its former sporting pedigree and will introduce a new range of performance engines, including high-output units ready for use in rear- and all-wheel drive layouts.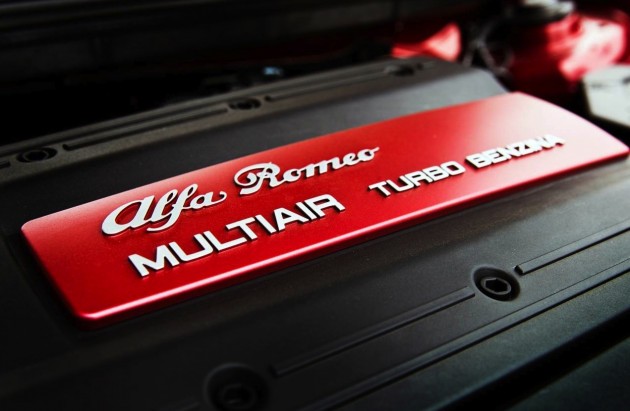 According to an Automotive News report, three engines are being planned for the near future including two petrol and one diesel. The first will apparently debut as early as June in the upcoming mid-size sedan model, codenamed project 952, which will rival the likes of the BMW 3 Series and Jaguar XE.
Of the two petrol engines is a range-topping 2.9-litre twin-turbo V6 derived from the Ferrari-built 3.0-litre V6 that powers Maserati models. Power is said to top 357kW, potentially providing Alfa with a serious competitor for the BMW M3 and Mercedes C 63 AMG.
The other petrol powerplant, a 2.0-litre direct-injected four-cylinder featuring MultiAir variable valve-timing technology, will develop from 100kW to 246kW and will be mated to a manual or automatic transmission. Both front- and rear-wheel drive layouts are expected to be offered.
Finally, a new 2.2-litre turbo-diesel unit producing between 102kW and 156kW is said to be in the works. This will balance out Alfa's new found performance engines with a little bit of diesel sensibility. The diesel unit is likely to make up the entry-level section of the new mid-size sedan range.
This all comes as part of Fiat-Chrysler's new business model, placing an emphasis on brand expansion for the Italian brand, with eight new models coming by 2018. The plan involves a US$7 billion investment in the hope to boost sales from 74,000 units last year to 400,000 units in 2018.
Other new models in the pipeline are set to include SUVs and a larger premium sedan to sit above the 3 Series rival. There's also talk of a dedicated sports car, and possibly a roadster based on the recently-revealed Mazda MX-5, although, the roadster may wear a Fiat badge.