When it comes to dramatic hypercars, it's often the smaller niche carmakers that come up with the most outrageous packages. Like this Weber F1, for example, which is now going into production and is now on sale.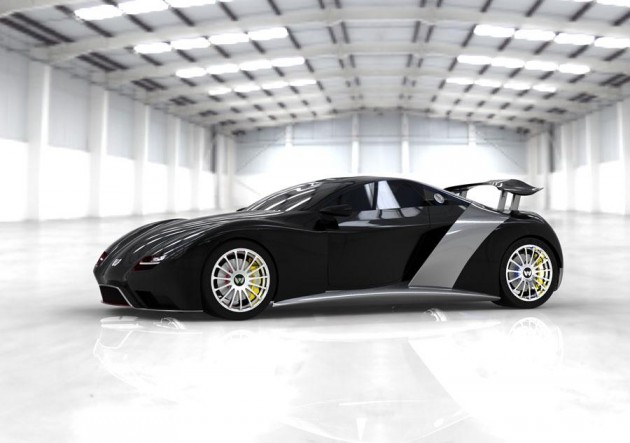 Created by ex-F1 engineers from BMW and Sauber, the Weber F1 features a full carbon fibre chassis which weighs in at just 65kg. The body is also made from carbon fibre.
The kerb weight sits at 1250kg, and when you hear what engine it has you can understand the sort of power-to-weight ratio on offer here.
Behind the cabin sits a 5.6-litre twin-turbo V10 engine producing an astonishing 883kW of power at 7000rpm and 1250Nm of torque at 4200rpm. With a bespoke all-wheel drive system and six-speed semi-automatic transmission, the Weber F1 is capable of 0-100km/h in a blinking 2.5 seconds.
Some other not-so-convention figures that you'll probably be interesting in; 0-200km/h in 6.6 seconds, 0-300km/h in 16.2 seconds, and a top speed of 400km/h-plus.
The Weber F1 is a rather compact hypercar, measuring just 4500mm in length, which is about the same as a Holden Cruze hatch. It's also 2040mm wide and just 1150mm tall, which means it's very low and fat, otherwise known as the perfect combination for agility and high-speed stability.
You hear of various niche car companies coming up with all kinds of extravagant plans to produce a ballastic road car, but in the end they often remain merely a dream. In the case of the Weber, it looks like this one might actually become a reality.
The company plans to kick off production from April. Pricing is available on application.