Toyota has greeted showgoers at this year's Consumer Electronics Show with the bubbly little Concept-i self-driving car that also features an onboard personal assistant.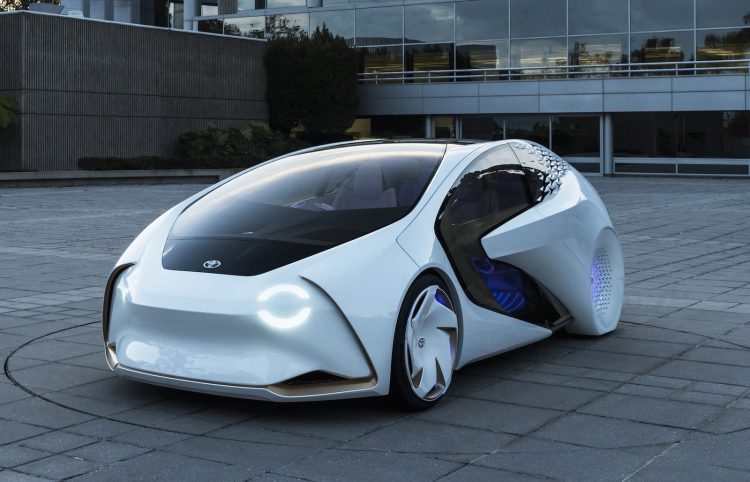 Styling-wise, the car is dramatic and futuristic, with a dome-like shape and enclosed rear wheels. Front lights mimic eyes that can even wink. Dramatic gullwing doors evoke the Toyota Sera small car of the early 1990s.
Body panels of the car can display messages to passengers and other drivers, and pedestrians, such as the panel on the rear end of the car. It informs others of whether the car is in automated or 'manual' mode, what direction the car is going to turn and also 'WATCH OUT!' when a hazard is present.
The car was designed by Toyota's Innovation Hub in San Francisco, and the four-seater supposedly embraces the philosophy of 'kinetic warmth.'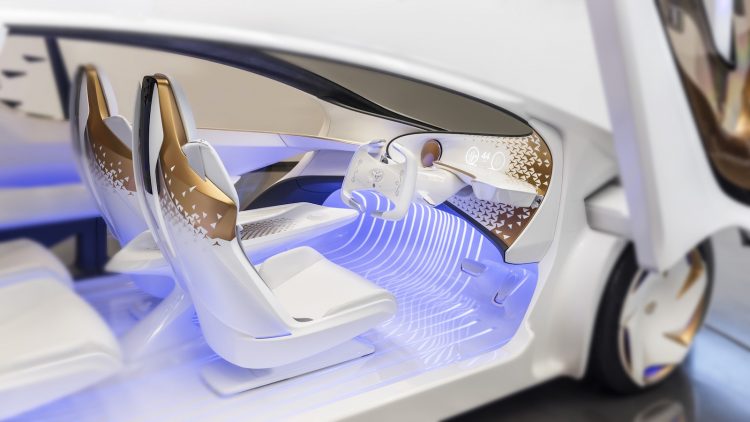 A digital AI system dubbed 'Yui' takes driver immersion to a whole new level. It learns your schedule, your preferred route and can even tell what kind of mood you're in. It is then able to adjust the level of autonomy based on what kind of state the driver is in.
Yui also adjust lighting levels inside, and provides information through head-up displays as well as onboard dash projections. Cool stuff.