Karma Automotive has signalled its intention to invest $375 million into the production of electric vehicles in mainland China.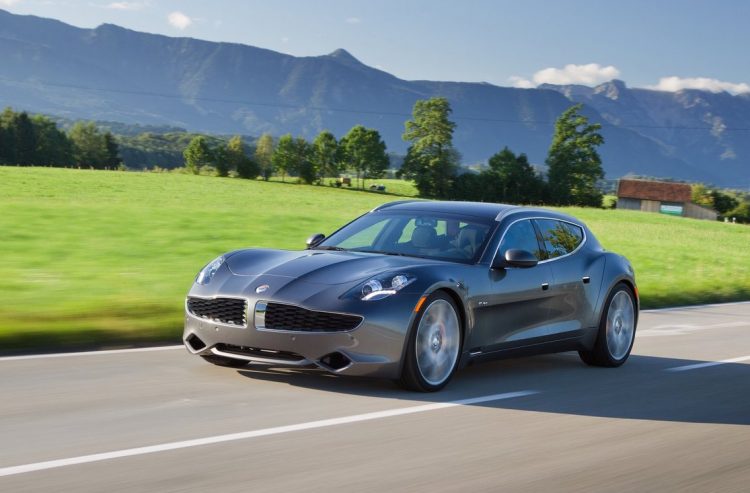 The Wanxiang Group, headed by billionaire Lu Guanqiu, purchased the bankrupted automaker in 2014 after Fisker filed for Chapter 11 in the US after failing to pay $139 million in government loans.
Fast-forward to 2016 and Wanxiang Group says it will commit to a 2.5 billion yuan (US$375 million) investment into a new vehicle assembly plant for the re-branded Karma nameplate in Hangzhou, China. The plant will, according to Wanxiang, produce up to 50,000 of either partially or fully electric cars per year.
The plans were announced in Wanxiang's application for a new environmental impact review on its website.
Karma already has a half-million square-foot factory just outside Las Vegas, California.
Of the 50,000 units, Karma says that 39,000 are expected to be a revival of the two-door Atlantic model that Fisker had planned before economic difficulty struck, with the four-door variant making up the remainder.
The group says it intends to continue to build upon the Karma platform, including adding more efficient range-extended versions of the two-door Atlantic, and four-door model which is set to be relaunched as the Karma Revero later in the year.
According to reports, Karma has secured distribution deals with around ten US dealerships and also has plans to build a Californian-based 'brand experience center'.
China is currently a hot-bed for new powertrain technologies, with a reported 200 companies developing around 4000 vehicle, powertrain and infrastructure prototypes that encourage a move away from the internal combustion engine.
The Chinese state has thrown its support behind renewables, stating its intention to issue new production licenses to companies that are inventing and utilising sustainable technologies in their future projects.