It's confirmed. McLaren's upcoming top-speed king will be called the McLaren Speedtail. The British company confirmed the name overnight, with a private preview of the car locked in for later in the year.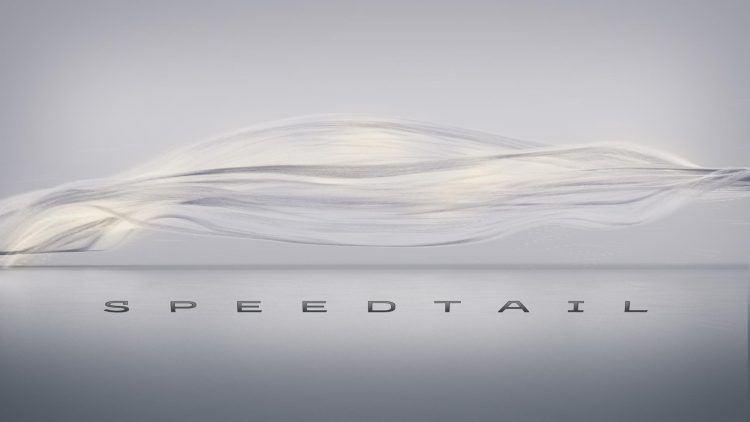 Also known as the McLaren BP23 project, the Speedtail is going to be McLaren's mack daddy of all models. It'll offer the highest top speed of any road-going McLaren ever, surpassing the great McLaren F1's record (at the time) of 391km/h.
It'll also be McLaren's most luxurious model ever, with the interior expected to showcase a range of pampering appointments and exotic materials. In fact, McLaren says the new model will incorporate "exquisite new materials to facilitate limitless possibilities" via the McLaren Special Operations division.
McLaren confrims it is planning to produce just 106 examples of the Speedtail, and all have all been sold out. Each example will be personalised through the MSO division to ensure each car is as exclusive as possible.
As we've seen in previous teasers, the Speedtail will feature a three-seat cabin layout with the driver's seat in the middle and the two passengers slightly behind. This layout is inspired by the McLaren F1 of the 1990s, making the Speedtail one of the only road-cars on the market with a central driving position.
The new model will enter the showroom under McLaren's Ultimate Series umbrella, which is reserved for its fastest and most exclusive vehicles. You might remember the McLaren P1 from a few years ago. This sat in the Ultimate Series as well.
A private unveiling will take place later this year, with a public debut "expected this year", McLaren says. Check out the quick teaser video below for a preview.