Stepping into the small SUV scene, Mahindra has unveiled its new KUV100, "Kool Utility Vehicle".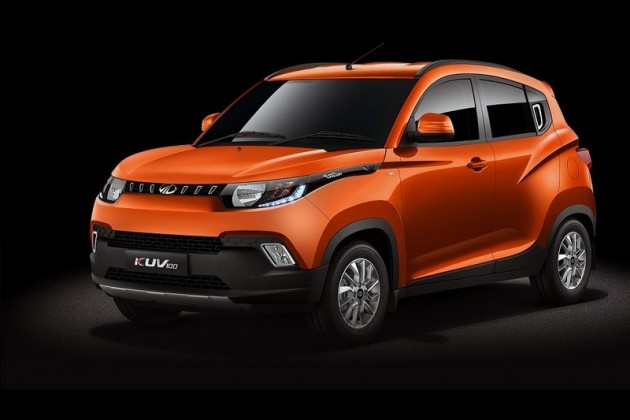 The new model will soon join the company's TUV300 and XUV500 SUVs. It sits as the smallest off-roader in the showroom, measuring just under four metres in overall length. This makes it slightly smaller than the latest Suzuki Vitara.
Under the bonnet is a range of "mFalcon" small-capacity engines, including a 1.2-litre naturally aspirated three-cylinder producing 61kW and 114Nm. There's also a turbo-diesel version of the same engine, producing 57kW and 190Nm.
The KUV100 comes with the usual safety features you'd expect on a modern car, including electronic stability control, anti-lock brakes, and dual front airbags. It's also set to come with some modern conveniences, such as Bluetooth and a multi-format stereo.
As for the design, well, it looks quite cute and petite with aggressive slimline headlights, LED running lights, a Range Rover Evoque-like front bumper bar, accented wheel arches, and some tiny 15-inch alloy wheels.
Mahindra will launch the KUV100 in India in January. It will compete with the likes of the Ford EcoSport and Hyundai Creta. It's unlikely to go on sale in Australia, however, Mahindra is expected to launch a few new vehicles Down Under over the next couple of years.