Jaguar has shown the face of the new XE mid-size sedan, in full detail and paint for the first time. Specifically, this is the sporty XE S variant as highlighted by the badge in the grille.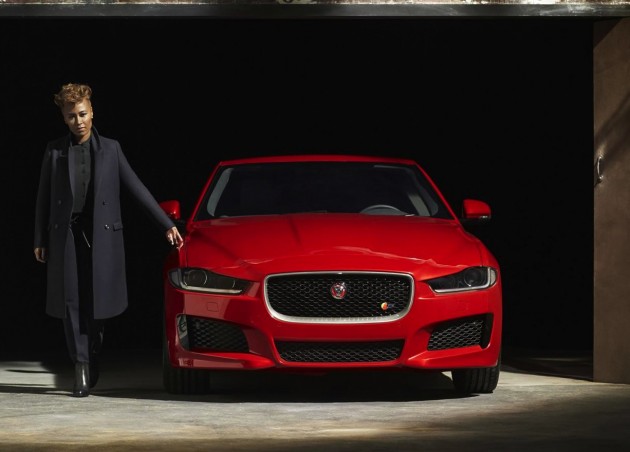 The British company will pull the covers off the XE in September, but until then Jag will trickle out various details and teaser images. This latest teaser promotes its latest marketing campaign called FEEL XE, which will see various celebrities from music and films put a face on the promotion. Jaguar explains,
"Jaguar today launches FEEL XE, a platform created to harness the spirit of British creativity and innovation using an inspiring collective of figures from the worlds of music, film and design."
No additional details on the XE accompany the preview, other than confirming the S variant. It's expected to feature Jaguar's relatively new 3.0-litre supercharged V6, which produces 250kW and 280kW in other models such as the F-Type.
The S is likely to come with various sporty details as well, including sports suspension and brakes, and distinct interior package, and a number of bespoke exterior highlights to separate it from the rest of the range.
A range-topping 'XE R-S' is rumoured to join the lineup later down the track, potentially sporting a supercharged 5.0-litre V8. This would be the perfect combination to take on rivals such as the BMW M3, Mercedes-Benz C 63 AMG, and the Lexus IS F.
Head over to our previous chassis and suspension reports for more details. All will be unveiled on September 8.