Kia is reportedly planning a dedicated rear-wheel drive sports sedan or four-door coupe in an ambitious grab for the likes of BMW 4 Series and Audi A5 buyers.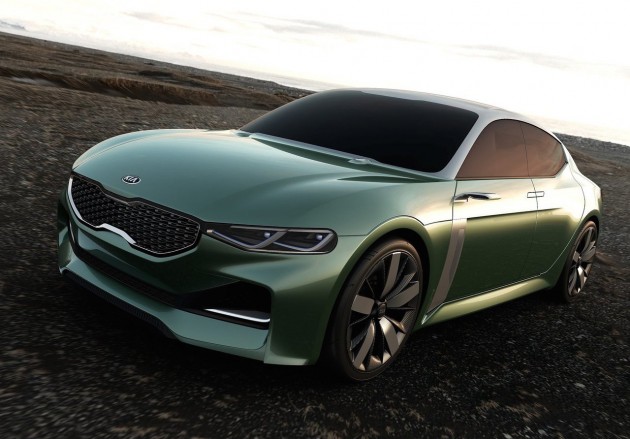 According to Reuters, the car is planned for a May 2017 launch, and could feature 2.0-, 2.2- and 3.0-litre engines. At this stage the car is apparently codenamed "CK", and the Hyundai-owned subsidiary is said to be targeting a volume of 60,000 vehicles per year.
Styling is almost sure to draw on the Kia Novo concept (above) shown at last year's Seoul Motor Show. The Novo features compact proportions, a swoopy roofline and suicide doors. It also shows a mature and elegant expression of the styling language created by Hyundai-Kia design boss, Peter Schreyer.
This fits in with the company's ambitions to carve out a sportier and more premium identity, and distance itself from Hyundai and Genesis brands. An example of this can be seen in the way the latest Kia Optima has been given a sporty personality to distance itself from the closely-related Hyundai Sonata.
Kia unveiled an interesting GT concept back in 2011 as well, which was at the time believed to preview an all-new model of the near future. Some inspiration could be drawn from that for the CK. Nothing is official just yet but more information is expected over the coming months.