Bentley has unveiled a striking new concept car at the Geneva Motor Show, called the EXP 10 Speed 6. It gives us some insight into a production car of the future.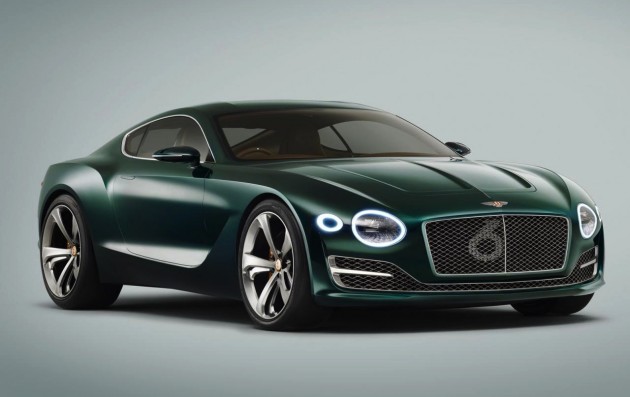 The concept has been designed to showcase Bentley's future design language, which may well make its way into upcoming Bentley production models.
Bentley says the EXP 10 Speed 6 is "a British interpretation of a high performance two seater sportscar using modern automotive design, highly skilled handcrafting, the finest materials and advanced performance technology".
Performance details at this point are non-existent, but Bentley has claimed that the performance offered by the EXP 10 Speed 6 will challenge competitors and define a new segment benchmark.
Bentley used 3D metal printing technology to come up with the stunning body, providing micro-scale detail design precision. In other words, some seriously beautiful crafted bodywork.
Inside, there are a set of race seats covered in the finest of materials the guys and girls at Bentley can get their hands on, as well as a 12-inch touch-screen display and aluminum central console. Bentley CEO Wolfgang Dürheimer summed up the concept, saying,
"EXP 10 Speed 6 is one vision for Bentley's future – a powerful, exquisite and individual concept. The showcar has the potential to be the new pinnacle luxury two-seat sports car. It offers thrilling, driver-oriented performance, complete with trademark modern Bentley luxury and effortlessness."