Toyota US brand, Scion, has its own version of the Toyota GT 86/Subaru BRZ project called the Scion FR-S. A video has just been released showing its drifting capabilities.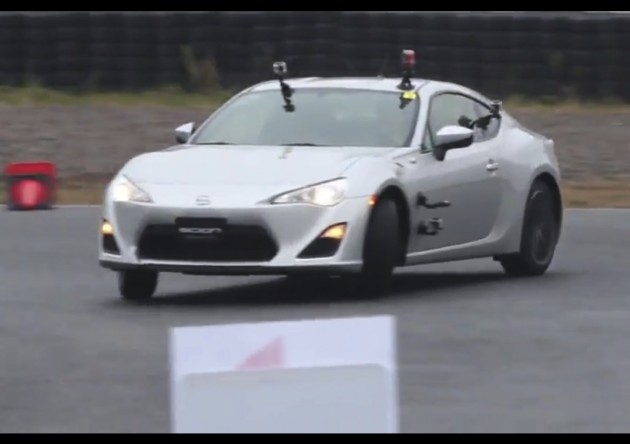 This is a fairly important test for the GT 86 project, as the car has been designed to be 'fun to drive'. If it can't drift, it could place a nasty red mark against the car, in the enthusiast's book anyway. With its front engined rear-wheel drive layout, it shouldn't be too difficult though as it's practically a paintbrush to the art.
Formula Drift driver Ken Gushi gave it a crack on the Sodegura Forest Raceway in Chiba, Japan, recently to see what's what. It features the same 2.0-litre four-cylinder boxer engine as the GT 86, developing 147kW of power and 205Nm of torque.
As one might have guessed, Gushi has no trouble putting the Scion FR-S into a slide and maintaining a decent drift. The car seems to have no problem during transitions and weight shifts, even using the hand brake to stretch out the drift length.
We must remember one of the car's which perhaps helped start it all, the Nissan 200SX (Silvia), featured very similar foundations as the GT 86, offering the same power. So it was no wonder the new car could drift with no problem.
Click play on the video below to see how it went, and to witness some excellent relaxed and controlled driving.