While the Lexus LX 570 might be a beast of an SUV, its 5.7-litre petrol V8 is not exactly going to win any 'green car of the year' awards any time soon. If only there was a more eco-friendly solution? Say hello to the LX 450d.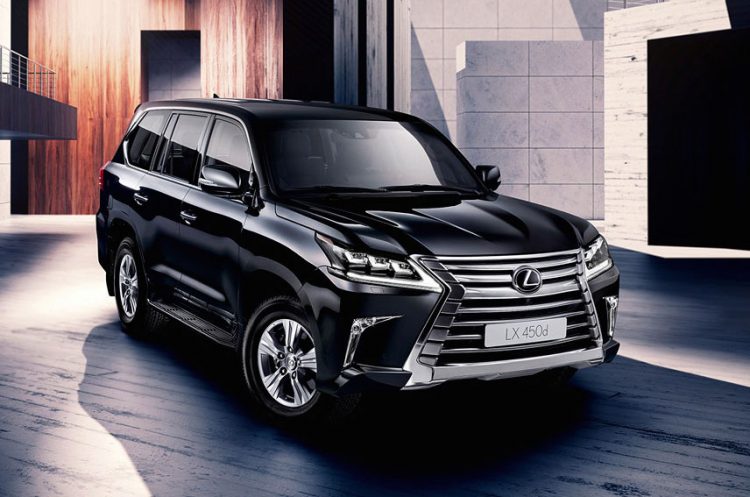 It's just been announced for the Indian market only, at this stage, but previous generations have been offered in countries including South Africa, Russia and New Zealand.
This latest version is based on the sharply-styled 2016-2017 LX, which was introduced in Australia last year in 570 form only. About the only visual differences are the badges, and smaller wheels with taller-profile tyres compared with the 570 to increase off-road performance.
For the 450d, it gets the 4.5-litre twin-turbo V8 diesel that powers the 200 Series Toyota LandCruiser. Outputs top out at 195kW and 650Nm, down from 200kW in the Toyota, paired to a six-speed automatic with full-time four-wheel drive. Despite the eco connotations of diesel engines, average fuel economy is still quite high at 10L/100km. But, it's a darn side better than 14.4L/100km returned in the 270kW LX 570.
Like the petrol LX, the 450d is still a top-of-the-line, super-luxury all-terrain beast, featuring Lexus's latest wide-screen media interface, a 19-speaker Mark Levinson stereo, and plenty of power-adjustable bits and pieces inside. Of course, lots of wood and leather is part of the mix too.
It's also equipped with one of the most heavy-duty drivetrains currently available in a production passenger car (in our opinion), with locking diffs and plenty of underbody protection to take its passenger far off the beaten track.
What do you think? Would you like to see Lexus Australia offer a diesel version of the big dog?