Global sales of the Toyota LandCruiser have surpassed an unbelievable 10 million units, with Australia contributing the most of those sales out of any other market.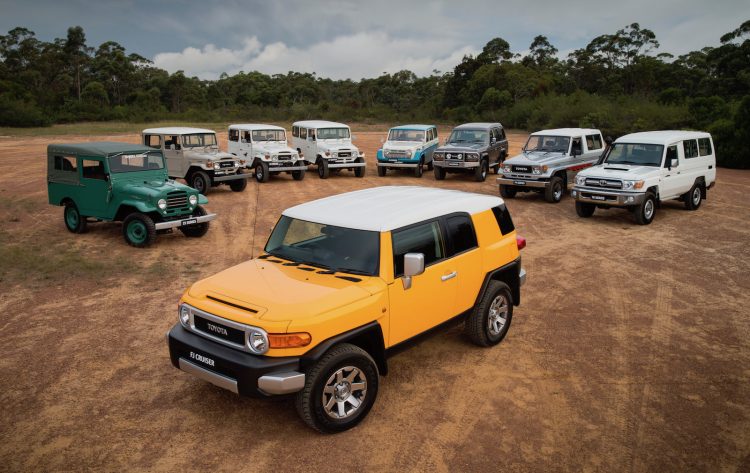 Of that whopping figure, Australia makes up an impressive 10.6 per cent of the figures. That's just over 1 million LandCruiser units sold here since the iconic nameplate was first introduced back in 1951. It was first named the BJ, but, rather fortunately, it was renamed the LandCruiser in 1954. It has since become the longest-selling nameplate in Toyota's history.
The LandCruiser is currently sold in around 170 regions around the world, and it is sold it three forms; the 200 Series, 70 Series and the Prado. Toyota Australia vice president of sales and marketing, Sean Hanley, spoke a bit about the history of the LC in Australia, saying:
"In Australia, one of the first LandCruiser customers was construction magnate Sir Leslie Thiess, who bought several for use on the rugged construction trails of the Snowy Mountains Hydro Electric Scheme. Like all the other four-wheel-drives, the LandCruisers had some issues in the extreme conditions, but it was Toyota's response that set the company apart from its rivals.

"Toyota flew out engineers from Japan who lived on site to study and rectify the problems. They also flew out parts and sent the broken bits back to Japan – to analyse them and fix problems at the source. It's that dedication to providing trouble-free performance that has been crucial to the success of the Toyota brand across Australia."
Last year Australians purchased 42,267 LandCrusiers, which accounted for 13.3 per cent of the global total for the year – the highest percentage of any market. Australia was the number one market for the 70 Series, and number three for the 200 Series and the Prado during 2018.