We've seen plenty of Jaguar C-X17 concepts in the past year or so, including one that was shown in Sydney last year. It's not until now that we hear the production version will debut in September.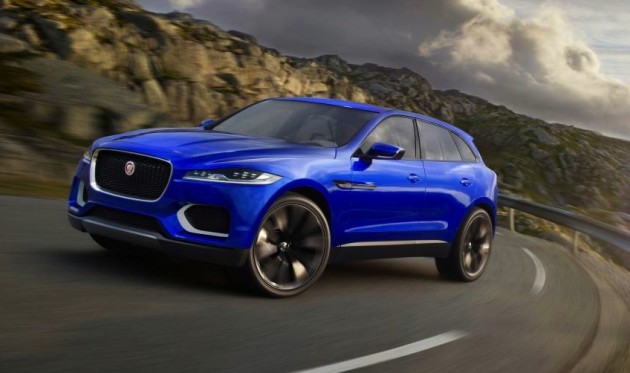 According to an Autocar report, Jaguar boss Steven de Ploey has confirmed the company's first SUV will be revealed in production form at the 2015 Frankfurt Motor Show later this year. The new model, called the F-PACE, will be built on the company's fresh iQ(Al) scalable platform made predominately of aluminium – the one also used to underpin the new XE sedan.
Power is expected to come from a variety of engines including various tunes of the widely-used 3.0-litre supercharged V6. A supercharged 5.0-litre V8 may also join the lineup down the track as a high-performance variant, belting out as much as 404kW.
As for the design, the F-PACE is set to retain the exterior dimensions of the stunning C-X17 concept. It measures 4.72m in length and is 1.65m tall. Some trimming and finer details are expected to be revised from the concept to help it pass pedestrian and crash safety standards, but overall it is likely to look pretty similar.
When it arrives on the market in 2016 it will go up against vehicles like the Porsche Macan and BMW X4. It's anticipated to be one of the company's most popular models, maybe even edging out in front of the upcoming XE mid-size sedan which is set to be a sales hit. Stay tuned for all the details later this year.