With a 228kW 2.5-litre turbocharged five-cylinder, the 2014 Audi RS Q3 is set to be the quickest compact SUV on the market when it launches next year. It's also the first ever 'RS' SUV by Audi.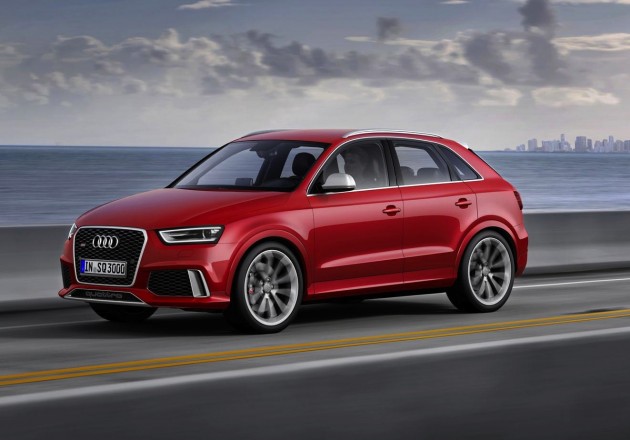 The hot new 4×4 is capable of 0-100km/h in just 5.5 seconds, which means it's about as quick as an FPV or HSV. Despite the excellent performance, the RS Q3 is also relatively fuel efficient, with a combined cycle rating of 8.8L/100km.
Being a proper RS model, the Q3 is completely made over with performance features. There's a more aggressive bodykit compared with the normal Q3, a larger lower spoiler in the front bumper bar, gaping side intakes, various silver highlights to accentuate the sharp edges, and an air-cutting rear diffuser.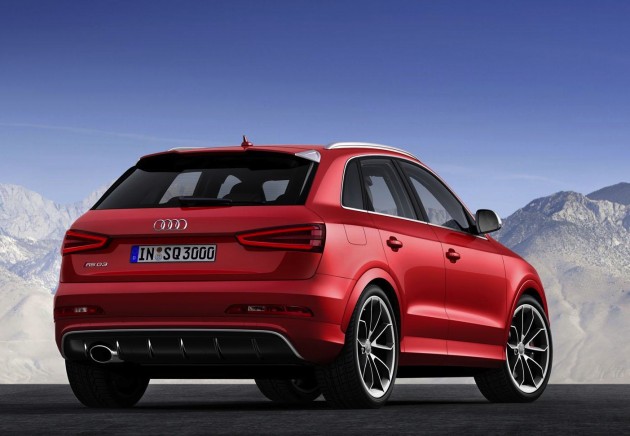 Inside, the Audi RS Q3 comes with heavily bolstered sports bucket seats in the front with matching items in the rear, a similar silver-highlighted theme as the exterior, a flat-bottom RS steering wheel with paddle shifters, and a quality 14-speaker Bose sound system.
Mechanically, it comes with sports lowered (25mm) suspension, huge multi-piston brakes hiding behind a set of 19- or optional 20-inch alloy wheels.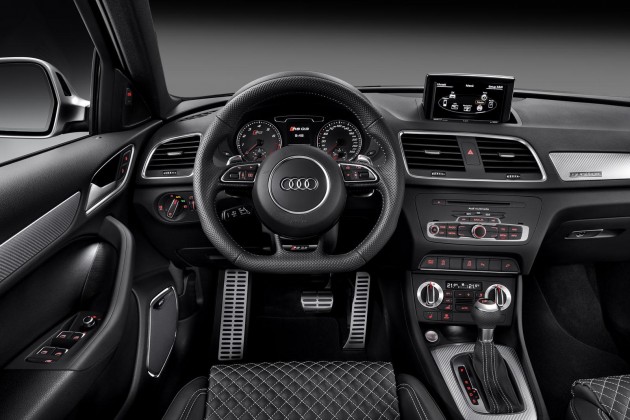 Drive comes from a howling 2.5-litre turbo five-cylinder producing 228kW and 420Nm. It's matched up to a seven-speed dual-clutch auto transmission feeding power to all four wheels.
This will be a super-desirable muscle machine when it launches in Australia during the first quarter of 2014, especially considering the Q3 is already one of Audi's best-selling vehicles, continuously in its top three.
As for the price, you ask? Audi Australia says, "customers can expect the RS Q3 to be first Audi RS model to be priced under $100,000".