Honda, keen to save the world, is planning to mass produce environmentally-friendly hydrogen fuel cell vehicles by around 2020.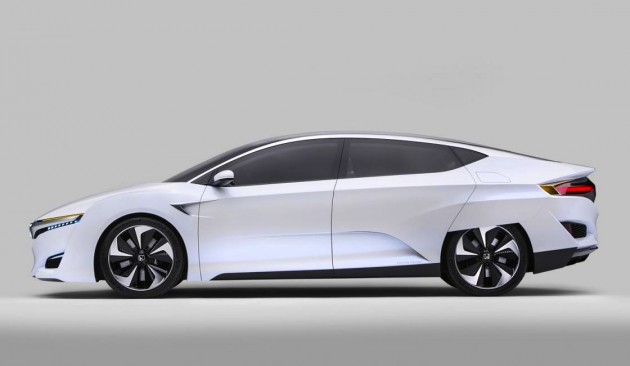 The announcement comes as Honda prepares itself for the 2016 release of its FCV concept (pictured), which was unveiled at this year's Detroit Motor Show.
Thomas Brachmann, the man in charge of powertrain development at Honda, confirmed to Autocar the Japanese manufacturer is getting close to a production-version of the FCV, and that the numbers produced will far exceed a limited run of 250-1000 cars, for example.
The FCV is powered by a highly secretive hydrogen fuel cell, which, according to Honda, can be charged in just three minutes and has a claimed range of more than 480km.
Honda pulled its R&D knowledge from the FCX Clarity, which was its first hydrogen fuel-cell powered production vehicle, and reduced the size of its 'engine' by more than 33 per cent, as well as massively increasing its range.
Brachmann admitted that there is a lot of work ahead of them in terms of the adoption of hydrogen fuel cells, but confirmed that Honda intends to sell the FCV in Japan next year and world-wide soon after.