Another super hot hatch could be on the way from Ford, sitting beneath the upcoming Focus RS. Yep, we could soon welcome a Fiesta RS.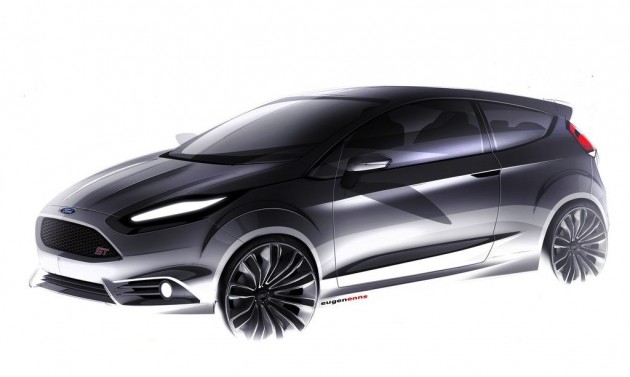 According to an Autocar report in the UK, Ford's performance sub-brand, Ford Performance, is planning to release 12 all-new models over the next five years. Cars that have been confirmed are of course the Focus RS, various iterations of the Mustang, and the recently-revealed Ford GT supercar.
The sub-brand's manager, Tyrone Johnson, told the publication that engineers are currently working on a Fiesta of some description. It's not clear if it will be a successor to the current Fiesta ST or if it will be an even more focused version potentially taking on the RS badge.
Johnson said "there's more to come from the current Fiesta", suggesting that it could be a boosted and revised version and not just a replacement. It's understood Ford wants to build on the success of the current Fiesta ST, which has been internationally revered since its debut a couple of years ago.
If the company decides to go with a Fiesta ST-based RS, the brand will have the re-engineer the car to develop all-new bespoke components such as suspension and chassis elements. Under the bonnet we can expect an enhanced version of the ST's 1.6-litre turbo which currently produces 134kW.
The interior and exterior will also need a major overhaul to separate it from the ST. Think along the lines of drastic body modifications with big wings and potentially pumped wheel arches, as well as a set of racing-like bucket seats for the front passengers.
Nothing is confirmed at this stage though so we shouldn't get too excited. However, if Ford Performance is aiming to launch 12 new models, you'd think one of them would be based on one of the company's most popular global models.