The international press launch of the new Pagani Huayra took place in the Italian alps a couple of weeks ago, with various big-name publications along for a drive. Autocar was one of them and it has provided a pretty awesome video showing us all how the twin-turbo beast goes.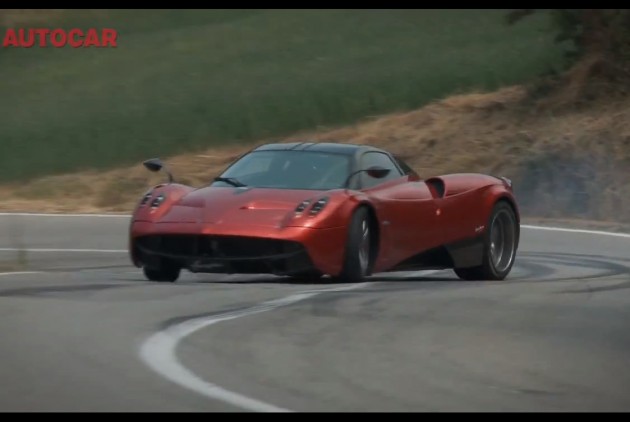 The Pagani Huayra is the Italian company's newest hypercar. It replaces the famously outrageous Pagani Zonda, carrying over a similar very low profile cabin structure and the trademark quad-outlet exhaust tips.
Behind the cabin sits an AMG-developed 6.0-litre twin-turbo V12 producing a whopping 530kW of power and 1000Nm of torque. Thanks to a mostly carbon fibre construction, the Huayra tips the scales at just 1350kg (dry weight). This enables to car to sprint from 0-100km/h in 3.3 seconds, with a top speed of over 370km/h. It's bonkers.
Despite featuring a big mid-mounted V12 engine, Pagani has manged to give the Huayra a 50:50 weight distribution. As you can see in the video below, the car seems to be very controllable, even with that mind-bending power figure.
Click play on the video below to see how this all translates out on the road. You've got to love the sound of those turbochargers.