With the monster Jeep Grand Cherokee SRT sitting at the top of the food chain in the showroom fleet, there's a bit of a rumour going around suggesting the company could be looking to introduce a junior version; a Cherokee SRT.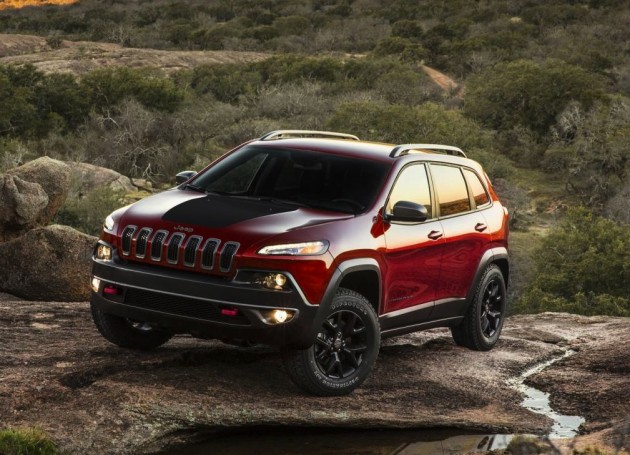 (Regular model shown with accessories)
Being the smaller brother to the Grand Cherokee, it's only fair that the Cherokee is available with the same sort of performance treatment, don't you think? According to an Allpar report, that's exactly what could be on the horizon.
Word has it the SUV would showcase a clear performance character, with a chunkier body with neat front and rear spoilers and panel extensions, black highlights throughout, and a set of large alloy wheels with more road-oriented tyres.
As for the engine possibilities, speculations suggest a turbocharged version of the Pentastar V6 could be in the works. Power output is pitched to max out at around 300kW. In its standard range-topping form the new Cherokee features a 3.2-litre Pentastar V6 producing 199kW and 316Nm.
In Australia, the new Cherokee is due to arrive during the end of this year. It will be available with three engine choices; a 2.4 petrol (137kW), a 3.2 V6 (199kW), and a 2.0-litre turbo-diesel (output yet to be announced).
It is only early days yet though, with official word yet to confirm such possibilities. Let's keep our fingers crossed.