Former Holden boss Mike Devereux could kill off the Commodore badge in favour of a global name when the current Australian-built model is replaced with an imported large car from GM's international portfolio, beyond 2017. It was previously believed a global GM model would carry on the Commodore badge.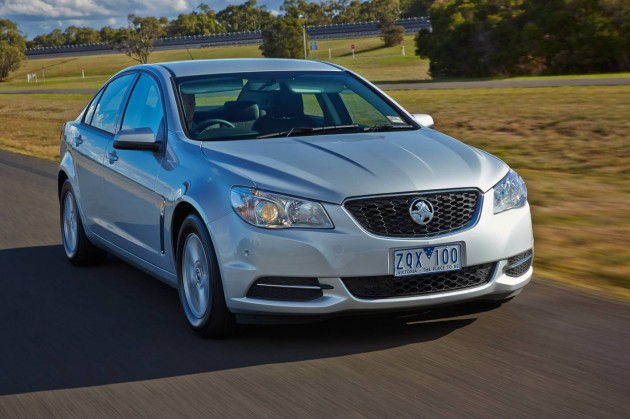 Holden is apparently in talks with General Motors to keep the Commodore badge alive because it's something that resonates well with Australian buyers. Mike Devereux is now the vice president of sales and marketing at GM international operations, and the man that will make the decision whether or not to keep the badge. According to a News Limited report, it isn't going down well and the badge is set to dissolve.
The news comes as speculation builds on the idea that General Motors will ditch the Holden brand altogether and replace it with Chevrolet-branded cars and dealerships, helping to make its global brand even bigger. The name switch could also mean we could be on the receiving end of more Chevrolet-built models – bring on the Corvette.
Back in February 2013, Mike Devereux told media at the preview of VF Commodore that Holden was already working on the "Commodore that comes after this one".
The next Commodore is likely to use a front-wheel drive layout and will possibly come from either China or Europe. The word is that it could come from Holden's sister company, Opel; the same car manufacturer that provided Holden with the original 'Commodore' sedan back in the 1970s, and the same brand that gave us the Astra. It's also the brand that set up shop in Australia in 2012 to then pull out months later.
The Commodore name has been around since 1979, finding its way to millions of Australian driveways, as well as racetracks around the country with drivers such as Peter Brock, Craig Lowndes, and Mark Skaife piloting them to victory.
The loss of the famous 'lion' brand in Australia isn't going down well with locals, especially since so much has been done not only by Holden's staff but our Government to keep the carmaker alive.
Australian's are a patriotic bunch – we warm to brands we've come to know and trust. That said, seeing the current locally-made rear-wheel drive model replaced with a front-wheel drive import might mean a name change is for the better. What's your thoughts?