For all the Toyota FT-86 fans out there, Toyota hasn't unveiled the Toyota FT-86, but it has released a Toyota FT-86 iPhone app. The app allows users to contribute images and share 'spotting' experiences of seen prototypes out on the streets.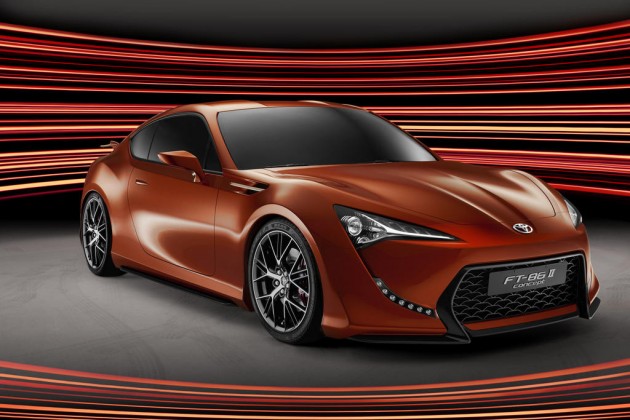 Toyota really knows how to build anticipation doesn't it, revealing various Toyota FT-86 concept cars, including a Toyota FT-86 II Concept at the 2011 Frankfurt Motor Show last month, but many enthusiasts are now starting to get a little bit annoyed and just want the production version to come out.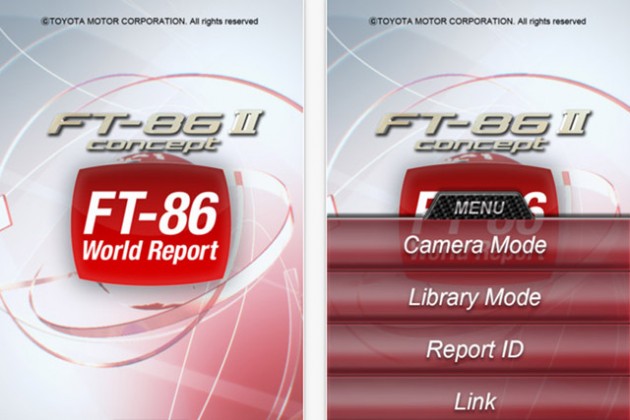 Fortunately, the wait is almost over as Toyota and Subaru will be unveiling the all-new sports coupe at the 2011 Tokyo Motor Show in December. Both the Toyota FT-86 and the Subaru BRZ full production versions will be on show.
In the meantime, Toyota is offering an Toyota FT-86 iPhone app, specifically for the iPhone4 and iPad with 4G, available through Apple Stores. The app allows all users to upload images and info onto the 'FT-86 World Report' FT-86 centre.
Toyota is encouraging users to look out for prototypes of the Toyota FT-86 being tested out on the streets throughout the world, and submit photos onto the FT-86 World Report app for all to see and discuss.
Official specifications and details of the Toyota FT-86 are still yet to be announced. So far we know it will feature a manual transmission rear-wheel drive platform, powered by a Subaru boxer four-cylinder powerplant.
Power figures are up in the air as well, but various sources say to expected around 200hp, or 150kW. As previously reported, the Toyota may adopt the name 'Toyota 86' in Australia after the company registered the name last year.
To check out the app online, head over to the FT-86 World Report website.