The Aston Martin DB11 has been given a more affordable entry point, thanks to a Mercedes-AMG sourced V8 engine.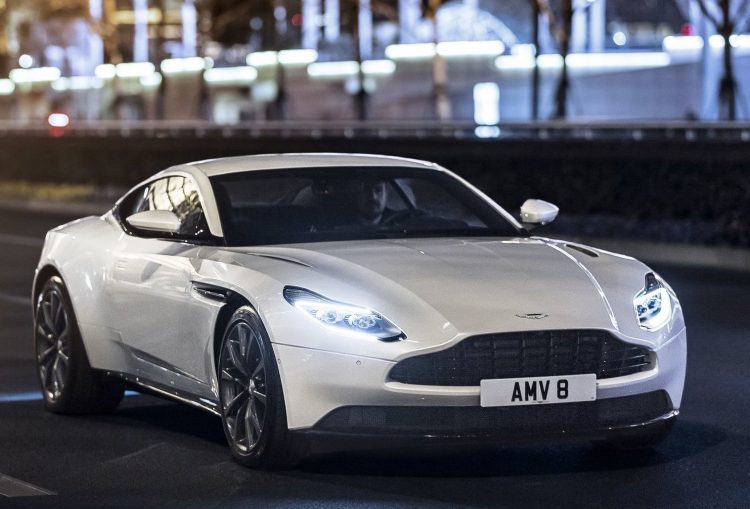 The 4.0-litre V8, similar to that seen in everything from the GT to the C 63, develops 375kW of power and 675Nm of twist between 2000-5000rpm for this application, connected to an eight-speed automatic transmission.
This compares to 447kW and 700Nm from the twin-turbo, 5.2-litre V12 version. In terms of performance, the V8 sacrifices little in the 0-100km/h sprint, managing 4.0 seconds compared to 3.9 for the V12. The top speed takes a slight haircut, however, at 301km/h compared with 322km/h.
Despite costing $27,000 less, at $368,000, the V8 version shaves some 115kg worth of weight, at 1760kg, which might explain the near-parity in acceleration figures. Max Szwaj, who is Aston Martin's chief technical officer, spoke of the DB11's two engine model range:
"To be able to offer not one, but two exceptional GT cars is terrific for Aston Martin and our customers. I'm particularly proud that this car is the first to receive an engine supplied by our technical partner, Mercedes-AMG

"Not least because thanks to the nature of our relationship with AMG we have been given complete freedom to tailor this exceptional power unit so that it meets the particular needs and demands of an Aston Martin."
The DB11 V8 will debut at this weekend's Goodwood Festival of Speed, before sales commence towards the fourth quarter of this year.