A young designer has envisioned a successor to Jaguar's most grandiose production supercar ever, the XJ220. If Jaguar were to ever revive the model, this is what it could look like.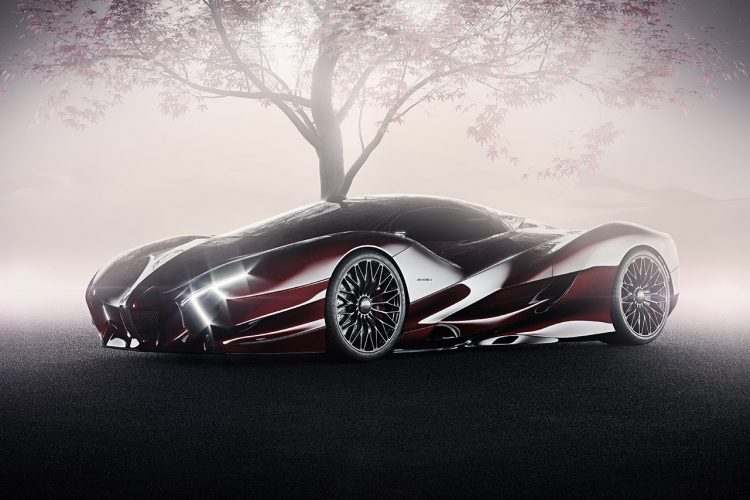 Its long, wide and sleek form captured many imaginations at the 1988 British Motor Show, where it it was initially outfitted with a V12 and all-wheel drive. It was conceived to carry on Jaguar's celebrated LeMans lineage of the 1960s and was well received enough to get a green light for production.
Complications in the transition from concept to mass market included a switch to a rear-drive, V6 twin-turbo engine, but it still held the world record for fastest production car for a small period, clocking a speed of 349.4km/h, before the McLaren F1 came along and decimated it.
Ivan Venkov's Jaguar X carries on the tradition of a sleek, cab-forward, mid-engined supercar but adds seductive and impossible curves that reflect its more futuristic theme. A new interpretation of the vented rear end incorporating lights takes pride of place on the wide haunches.
While it might not have much in common stylistically with Jaguar's current range, it has a mystique and sleekness to it that creates a more purposeful aesthetic. What do you think of Ivan's design? And would you like to see Jaguar come up with a new XJ220? Tell us below.