Volvo will unveil the new V90 large luxury wagon later this month, ready to take on the likes of the Audi A6 and BMW 5 Series wagon variants.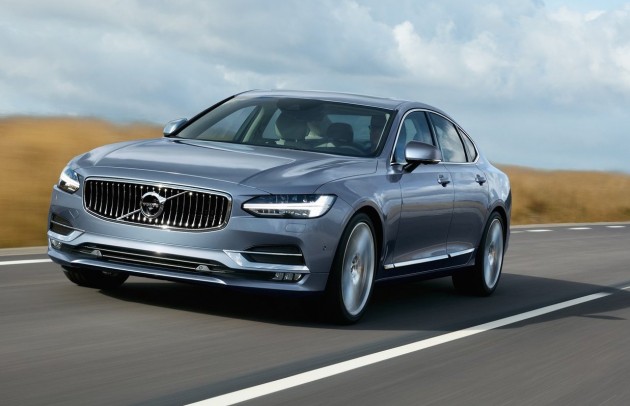 Despite the recent boom in SUVs, Volvo is remaining committed to its extensive station wagon pedigree. The V90 will be looking to swipe sales from large luxury SUVs, particular those from the top three German marques.
The V90 is based on the S90, which is the second all-new Volvo to be launched under Volvo's new Geely Holding Group ownership, following the XC90. All three models adopt the company's new lightweight and versatile SPA platform.
According to reports, Volvo is planning a special unveiling event for the V90 on February 18. The event will also coincide with the release of Volvo's 2015 sales results. A proper public unveiling with then take place at the Geneva show in March.
As we've already seen in a spy photo, the V90 will take on the company's latest styling language incorporating the 'Thor' hammer LED headlights, rounded panel edges, and vertical-themed taillights.
It's expected to be offered with the same powertrain lineup as the S90, including a range-topping T8 hybrid variant producing around 300kW of power. This should be one of Volvo's quickest models in the showroom.
The S90 and V90 are set to go on sale in Australia later this year. Prices are yet to be announced.