An example of one of the most desirable rally cars for the road, the Ford RS200 Evolution, is set to go under the hammer at the upcoming RM Sotheby's auction this month.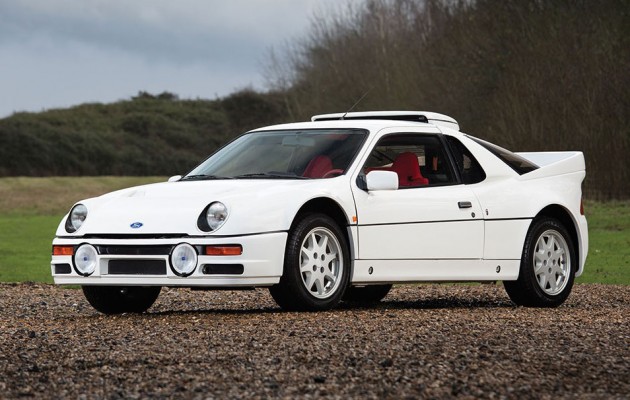 The Ford RS200 Evolution became a part of folklore during the 1980s thanks to the rally car it was derived from, it's futuristic styling, and record-breaking performance.
In the back is a 2.2-litre BDT-E Cosworth engine producing as much as 607kW, which, depending on the gearing setup, could propel the RS200 from 0-100km/h in just 3.0 seconds. The RS200 Evolution's Guinness World Record stood for more than 12 years – a seriously impressive feat.
This particular 1985 example is one of just 24 units produced, and left the factory with a less powerful 432kW/542Nm tune.
Due to its immaculate condition, and just 430km on the odometer, the RS200 Evolution is expected to fetch as much as USD$475,000 to $675,000 when it goes under the hammer at Amelia Island on March 12. Head over to the RM Sotheby website for more info.