Holden has just celebrated the 50,000th VF Commodore to roll out of the company's Elizabeth assembly line. The Nitrate Silver SV6 sedan is to be delivered to a dealership in Sydney to meet with its new owner.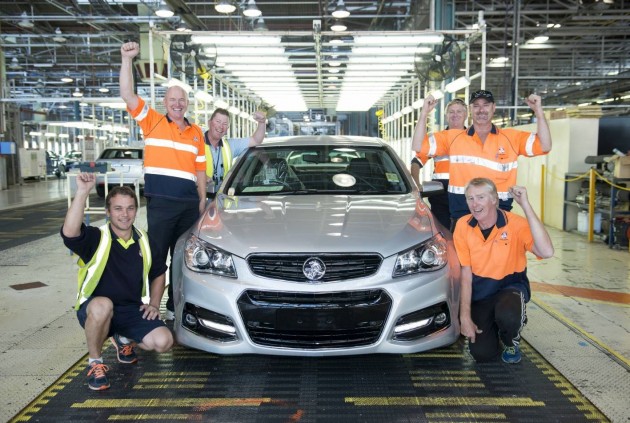 Although the locally-built Commodore is set to wrap up production in 2016, it hasn't stopped buyers from flocking to the VF. In February alone Holden sold 2777 VFs, making it the fourth best selling car of the month.
Holden executive director for manufacturing Richard Phillips said he was particularly proud of what had been achieved with the VF at the Elizabeth plant. He said,
"The VF is quite simply the best quality car Holden has ever built, and to see the 50,000th one roll off the line is a milestone everyone is very proud of."
More than three million Commodores have been built in Australia since the VB model was first introduced in 1978.