When it comes to bespoke sports cars made in Australia, the name Bolwell might ring a bell. Today it has confirmed it is planning to unveil a new vehicle called the Nagari 500 Preview at the Motorclassica event next week. It, as the name suggests, previews a new sports car that's set to hit the market next year.
Bolwell manufactured unique sports cars in the 1970s, focusing on lightness and power. Fast forward to today and the company is planning to revive its most famous nameplate, the Nagari, with something that follows the same philosophy. The project is being put together to help celebrate the nameplate's 50th anniversary.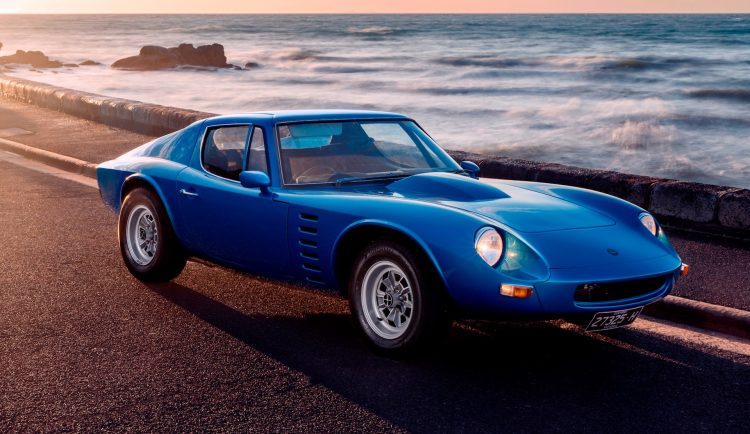 The design carries over from the Nagari 300 from 2008. However, power comes from a Chevrolet-based LS3 6.2-litre V8 that's tuned to produce an impressive 372kW (500hp, hence the name). This is a serious amount of power. Thanks to a body that's mostly made from advanced carbon-kevlar composite composites though, the Nagari 500 weighs just 1000kg. Needless to say, the power-to-weight ratio is immense.
As you can imagine, so too is the performance. Bolwell suggests a 0-100km/h time of under 3.0 seconds and a top speed of over 300km/h. We aren't doubting these claims, despite being only rear-wheel drive. Traction shouldn't be a problem thanks to the 19-inch alloy wheels which measure 10 inches wide on the front and 12 inches on the back. They're wrapped in 265/35 front and 305/30 tyres.
The handling also sounds promising, with double wishbone suspension at the front and back incorporating pneumatic adjustable dampers. There's also 355mm ventilated and cross-drilled brakes to ensure optimum stopping performance. Bolwell Technologies founder Campbell Bolwell said:
"We've had it out for a few drives, and it's a real supercar. As with the original Nagari, this is a proper road car – it's hugely powerful, but you can drive it to the shops. It even has a boot."
Fans will be able to check out the car in the metal during the Motorclassica event, which runs from October 11-13, at stand 314. Bolwell says the new model will hit the roads next year.