Toyota has confirmed it is returning to the World Rally Championship (WRC) in 2017 after retiring from the sport in 1999. It will race with a highly modified Toyota Yaris WRC car.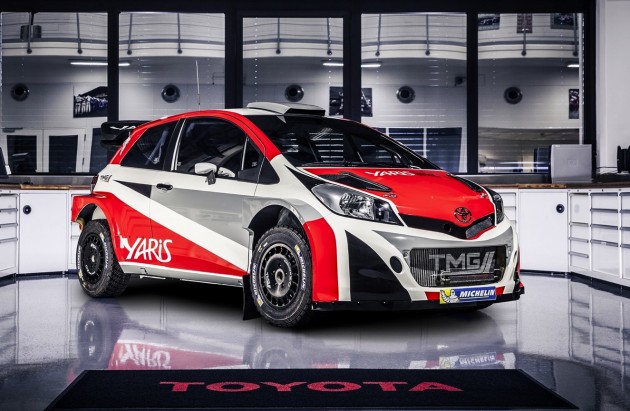 The plans were announced at a special event hosted by Toyota Motor Corporation, outlining its near-future motorsport activities that it will take part in. The FIA WRC is the top-rung of rally racing in the world, and an event that Toyota used to dominate for various periods in the past. Between 1973 and 1999, the company picked up 43 WRC rallies and three championships.
As you can see, the star of the show will be a chunky little racer based on the Toyota Yaris. It features a hugely modified body with extravagant wheel arch flares, a completely unique underbody and interior, and a 1.6-litre direct-injected and turbocharged engine sending power to all four wheels.
Toyota Motorsport GmhH has already started preparing the car for racing, developing and testing various components including the engine and handling settings. As such, there will be three test drivers on hand for the 2015 season, made up of Stephane Sarrazin, Sebastian Lindholm, and Eric Camilli. Drivers for the 2017 championship are yet to be announced.
All of this is part of Toyota's plan to promote its new 'ever-better-cars' campaign, which will see a number of fun activities roll out this year. For Toyota fans this is great news as the last time they cheered for a Toyota on the sideline of a WRC event was in 1999, for the Corolla WRC car. Click play below to see some initial testing of the Yaris WRC car.