After a few hints, BMW has officially confirmed a new X7 large SUV-crossover is on the way. It will be built at the company's Spartanburg production plant in the US, which will become the largest BMW production facility in the world.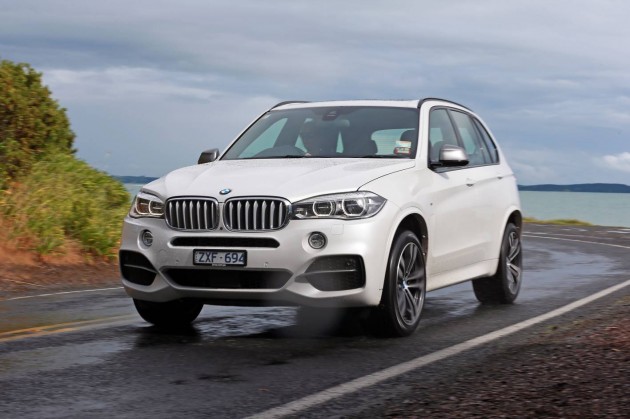 Specific details on the new model are yet to be finalised. It's understood it will be a super-large crossover offering seven seats, ready to rival the likes of the Audi Q7 and Mercedes-Benz GL-Class. It will likely come with a range of turbo-diesel and turbo-petrol engines, similar to those found in the slightly smaller X5 (pictured).
BMW is investing a whopping US$1 billion to expand production capacity at the US plant, with aims to boost annual output by 50 per cent to 450,000 units by the end of 2016. The investment will also help create around 800 new jobs.
Plant Spartanburg is responsible for producing all X model BMW SUVs, except for the junior X1. Dr. Norbert Reithofer, BMW chairman of the board, spoke at the announcement, saying,
"In addition to the X3, X5, X6, and the new X4, we are today announcing another all-new, larger X model to be manufactured exclusively at this plant for our world markets: the X7.

"We are expanding BMW Plant Spartanburg as our center of competence for production of BMW X models and broadening our product portfolio. This expansion means Spartanburg will have the largest production capacity of any plant in our global production network.

"This plant already exports, on average, 70 per cent of its annual production with a 2013 value of more than US$ 7.5 billion which, according to the U.S. Department of Commerce, makes BMW the largest U.S. vehicle exporter to non-NAFTA countries."
So far the plant has built over 2.6 million vehicles for customers since it began operation in 1994.
As for the BMW X7, it's set to roll off the production line and into showrooms some time in 2017.