Another preview for the all-new Hyundai Kona small SUV has been sent out, showing some of the design details and technology.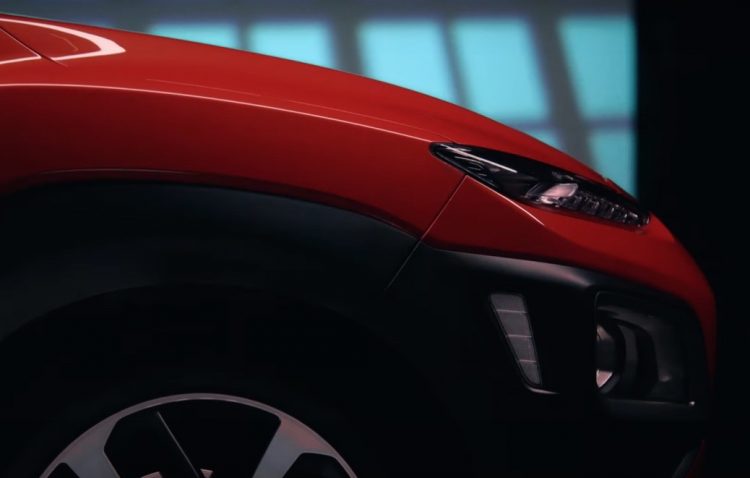 As we already know, the Kona will be Hyundai's new small SUV that will be ready to compete with the likes of the Mazda CX-3 and Mitsubishi ASX, along with the newcomer Toyota C-HR.
The company describes the Kona as offering its latest design language, with "progressive character" and "sleek and sharp shapes". It says it's a strong and confident compact SUV, faced by a new-look twin headlight design.
Hyundai promises the new model will make premium features more accessible for the buying public, while also presenting the latest safety technologies. One of the Hyundai firsts is head-up display, which will become available in the Kona.
The head-up display uses an 8.0-inch projected image, with a class-leading luminance (apparently) of 10,000 candela per square metre. This ensures clear daytime visibility, allowing the driver to remained focused on the road ahead.
Details regarding the powertrains are yet to be confirmed, but we can probably expect a range of four-cylinder petrol and diesel options, potentially including a range-topping turbo developing around 150kW. An electric version is also on the cards.
Hyundai Australia has previously confirmed the Kona will go on sale locally later this year. A full debut is penned in for the middle of this year. Check out the video below for the latest preview.
https://youtu.be/-ickBAlqbBw