Going up for auction at the Shannons Summer Classic Auction in February is this fully recreated 1953 Jaguar C-Type. It has been a one-owner vehicle since the project was completed in 2003, and has covered just 805km since.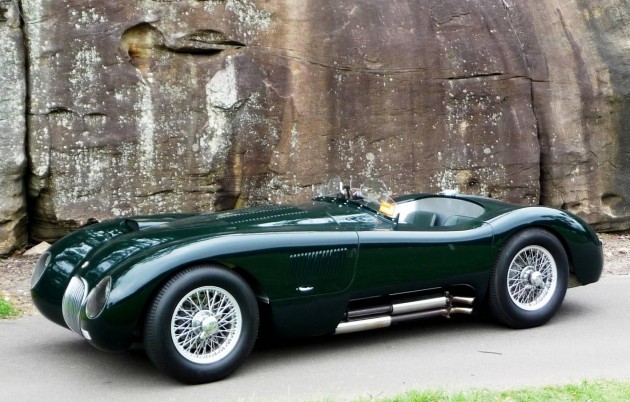 It's all based on an original 1953 Jaguar C-Type and was recreated by renowned Jaguar specialist, Gavin King and Concours Sportscar Restoration in NSW. It's one of seven that have ever been recreated by King.
The Jag is based on the famous C-Type Jag Le Mans racers and features a tubular steel chassis and an all-alloy bodywork which has been painstakingly hand-made from scratch for that perfect finish. All measurements have also been made accurately to the original dimensions of the Le Mans racers.
Under the bonnet, there's a 3.4-litre screaming six-cylinder engine expanded to 3.8 litres, with the induction roar of a true classic race car set by sand-cast 40DCO side-draft Weber carburetors. Power is up around the 300hp mark (224kW).
Other classic highlights include a set of proper 60-spoke wire wheels, a four-speed transmission, fresh Lucas wiring, period-perfect aluminium seats with green leather, and a set Dunlop disc brakes.
The mint Jaguar C-Type replica will go under the hammer at the Shannons Summer Classic Auction in Sydney on February 20. It's expected to sell for around $150,000-$200,000. The ultimate Sunday drive?