Tesla has announced the new Model X 75D will replace the base model 70D, adding a larger battery pack and increasing its full-charge driving range.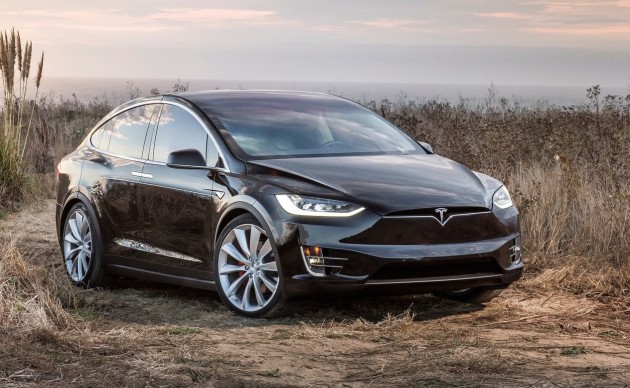 Following the unveil of its latest Model 3 and a facelifted Model S, Tesla has fiddled around with the Model X lineup, with the phasing out of the 70D's 70kWh battery pack in favour of a 75kWh unit. The end result is an increase in the Model X's range, up from 354km to 417km.
There are a raft of options for the latest Model X too, most notably a six-seat layout available for a $3000 premium, as well as a seven-seat layout available for an extra $4000.
Prices have changed as well, with the new entry-level 75D setting you back $3000 more than the 70D. Optional extras like Tesla's autopilot hardware (US$2500), Smart Air Suspension ($10,000), 72-amp charger ($1500), and towing package ($750) are also available.
Power is provided by Tesla's dual-electric motor powertrain, through an all-wheel-drive drivetrain – one motor at the front axle and one at the rear. The Model X can sprint from 0-100km/h in as quick as 3.4 seconds, with the new 75D capable of the sprint in 6.3 seconds.
Tesla only days ago announced a recall of around 2700 Model X units, with an issue arising with the third-row seats potentially flipping down in an accident. Deliveries for the new variant in the US are expected to begin in July this year.